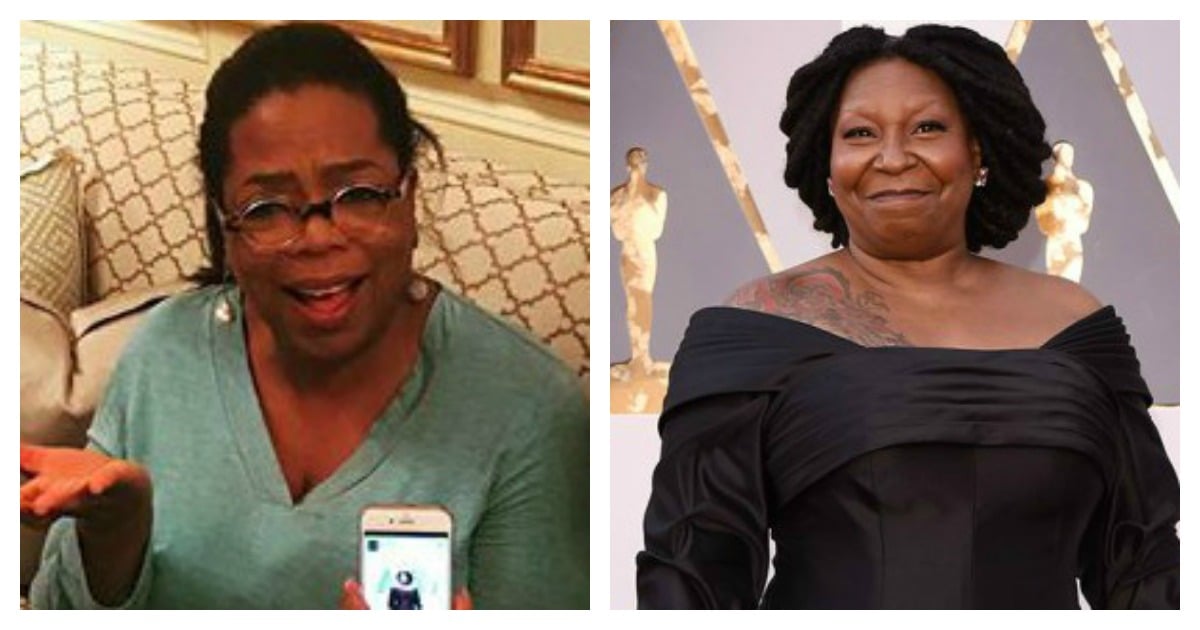 Yesterday, the world cringed when a beauty site accidentally confused internationally renowned actor and commentator Whoopi Goldberg with internationally renowned commentator and actor, Oprah Winfrey.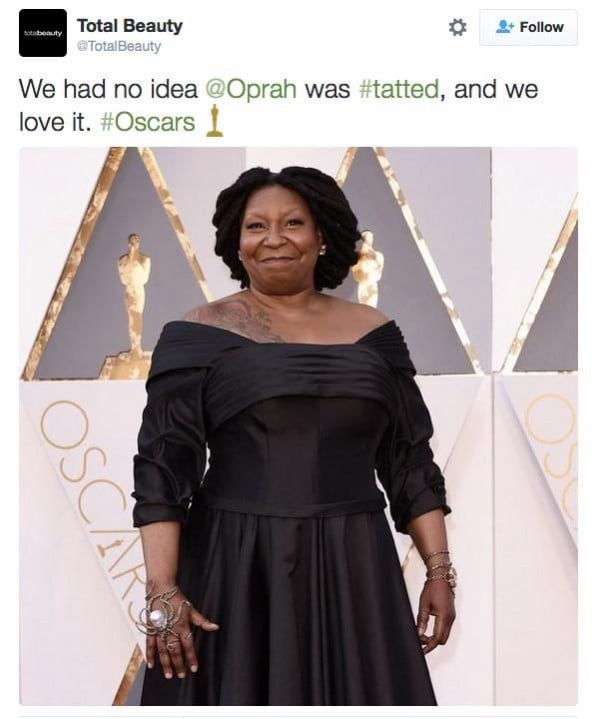 Now we've all made mistakes.
But the one thing that Total Beauty got right: Whoopi looks amazing, and Oprah would definitely rock some bosom-grazing ink.
Oprah, known for her grace and dignity (which also happens to be the title of book she's endorsing at her next Oprah's Book Club), was very gracious about the error.
She left it to best pal, Gayle King to respond with a picture of Oprah on the couch in her pjs and some fluffy pink bed socks (they look pretty comfortable, so expect to see them her Favourite Things 2016), having a good-natured laugh about the mix-up.
"We all love Whoopi, but we don't all look alike! Jeez", wrote King.
Whoopi's reaction at the comparison was also very cool. "As long as she's not pissed, I'm fine," said Whoopi. "And my tattoo is fabulous."
Whoopi speaks the truth. See her super-cool response here:
Seasoned O watchers will know that Whoopi and Oprah had a long-time beef after appearing together in The Colour Purple (apparently Oprah didn't invite Whoopi to her Legends Ball to celebrate successful women of colour). They resolved their disagreement when Whoopi went on Oprah's show during the final season.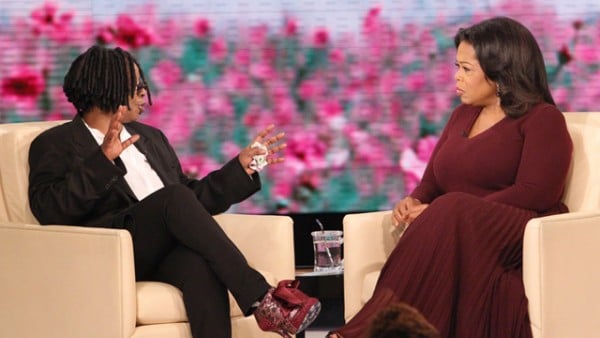 It turns out, as with most long-term feuds, they mostly forgot what it was about. People Magazine recounts the exchange:
OPRAH: Whoopi came up to me and she said, can I just ask you something? Really. She said, can I just ask you something? Did I do something to you? And I said — I said, what are you talking about? She says, all these years, you know, we've been disconnected and I just want to know, did I do something? I said, all these years I thought you were mad at me.

OPRAH: All these years I thought — I thought that you thought — I don't know what I thought.

WHOOPI: It's crazy. It's crazy.

OPRAH: It's crazy. So I thought, you think I'm mad at you? I thought you were mad at me.

WHOOPI: So crazy.

OPRAH: Was that crazy?

WHOOPI: Yeah.

OPRAH: What was that?

WHOOPI: Who knows?
Beef resolved, Oprah-style.
Total Beauty employed some of this Oprah Wisdom (TM) to resolve their current dilemma:
Apologise, find your you, grow, trust yourself, follow your truth. And then hope that everyone forgets the whole thing…
And if all else fails, hug it out.