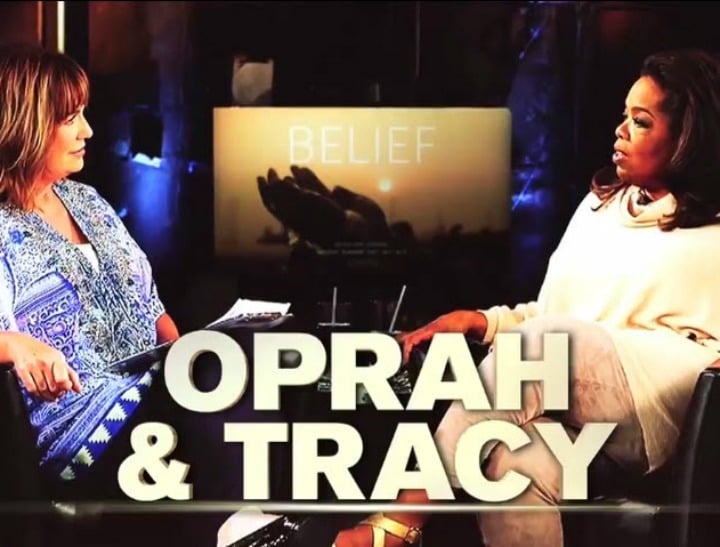 It's happening…
In the most dramatically advertised TV interview since 60 Minutes' exclusive with disgraced wellness blogger Belle Gibson, the "Oprah and Tracy" interview is finally here.
Everyone knows who Oprah is, but the 'Tracy' in the equation refers to our very own Tracy Grimshaw. Or "Trace" as Oprah likes to say.
That's right. Queen Oprah's interview will air on A Current Affair tonight.
To celebrate Oprah gracing our screens once more, we've analysed the suspenseful clips Nine has been dropping over the past week – which range in length from 10 to 30 seconds – and here's what we can expect.
1. Life advice.
C'mon people, it's Oprah-fricken-Winfrey. Expect to be inspired.
2. Some uncomfortably friendly name-shortening.
It seems Nine isn't the only one to have taken some liberties with Grimshaw's name. Oprah herself repeatedly refers to the veteran reporter as "Trace" despite the fact they only just met.
Although it's usually pretty weird when people use your nickname on the first meeting, if anyone can pull it off without coming across as overly stalkerish, it's Oprah.