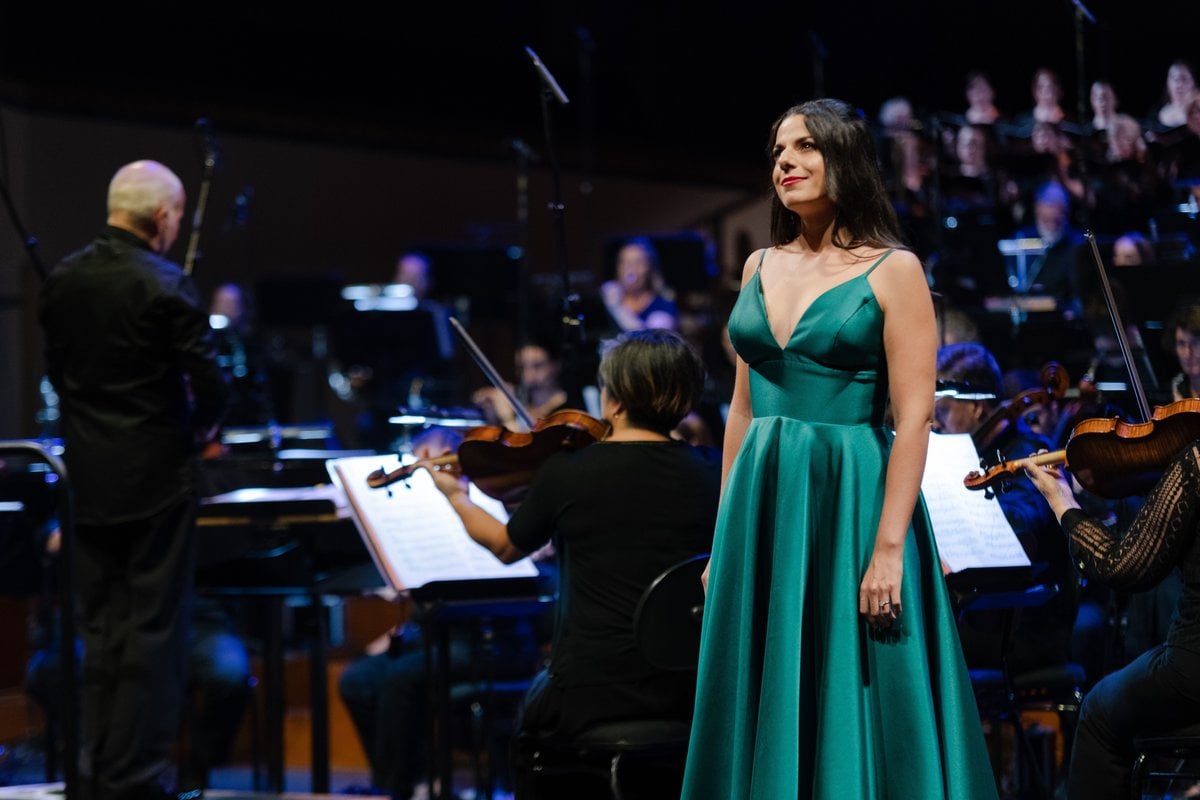 Let's face it, saying you are an opera singer is a little bit like mentioning you're a mermaid. We have questions. 
It's the kind of profession that screams glamour and seems a little mysterious. It naturally causes a million questions to pop into your head. 
And it seems foreign and exciting because... well, it is.
They're an exclusive breed, and their world is often rarefied, cultured and sophisticated. 
Sofia Troncoso is an opera singer currently starring in Opera Queensland's production of The Sopranos, a sparkling new show written by Sarah Holland-Batt. 
Nine fabulous sopranos take centre stage to perform some of the greatest arias in the history of opera. They celebrate the bold and rebellious roles women have played — women who dare to be different, love the wrong men and refuse to 'behave'. 
To get the details — and answers to all our burning questions — Sofia spoke with Mamamia about all things opera, and the questions she constantly gets asked.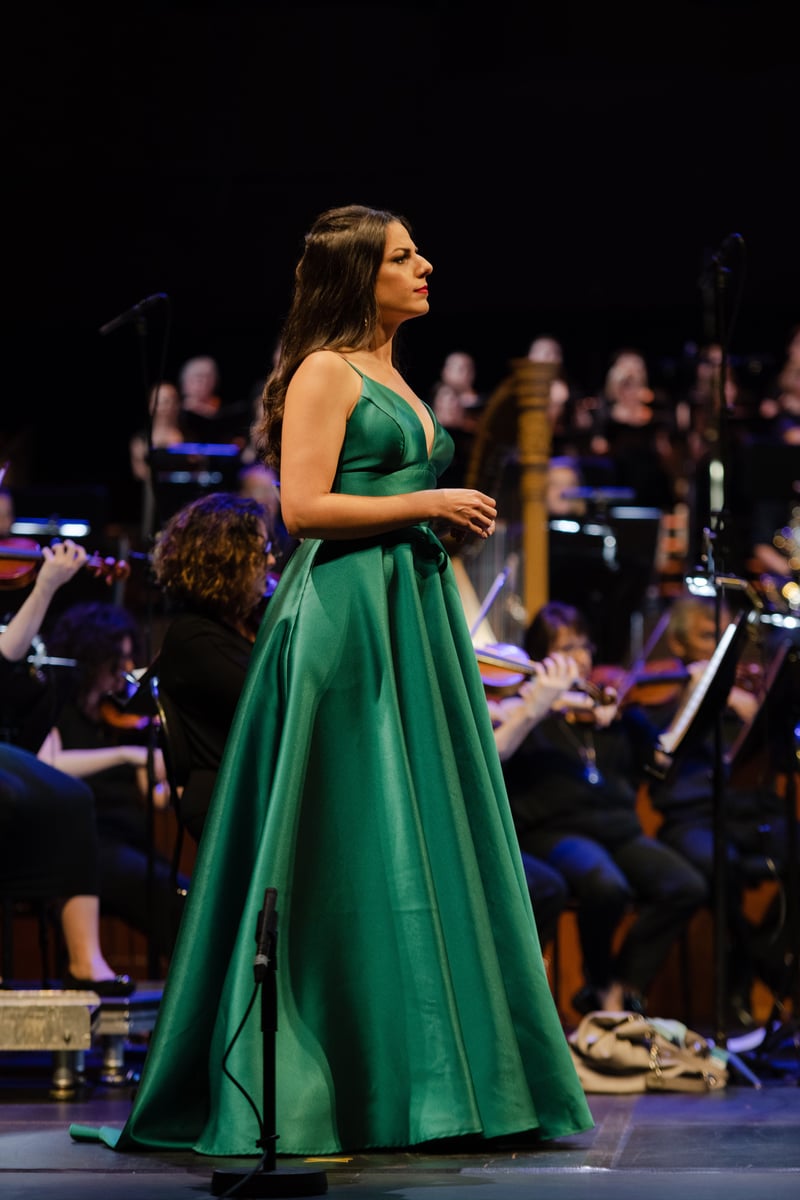 Image: Opera Queensland.
What's a typical day like for an Opera Singer? 
Currently, Sofia is very busy with The Sopranos, but naturally, the life of an opera singer means that not all weeks are the same. It depends on the stage of production of her current project. But Sofia does kindly share a glimpse into her extraordinary life. 
As you might imagine, it's not the usual 9 to 5 office schedule. 
Sofia is used to travelling for work, which means she journeys throughout Europe and Asia, but the pandemic has impacted travel and meant she has been confined to Australian shores. 
This has been a blessing for the local opera community. 
"This week is a great week because I am called for a handful of rehearsals at Opera Queensland for The Sopranos alongside my two days of singing teaching!" she explained.