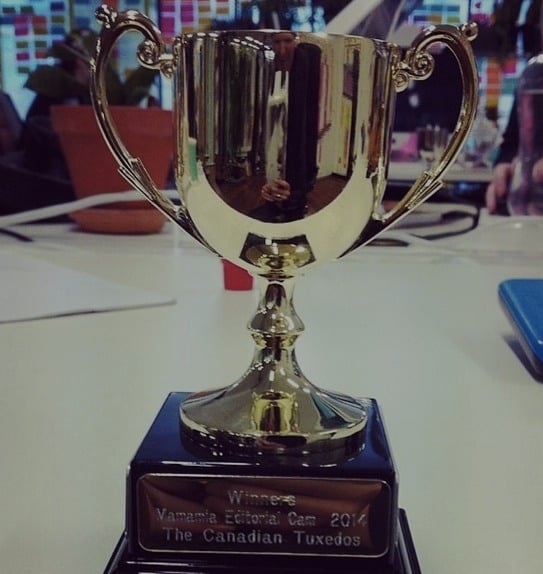 Hey guys!
I'm sorry Open Post is up so late. Totally my fault and I owe you all lots of chocolate and many ponies.
For those of you who haven't been here before, Open Post is one of Mamamia's most loved posts. It's the one that goes up every Wednesday morning (sometimes almost at midday *ahem*) where we talk about everything that's happening in the world.
Here's what's been happening in the office this week.
The winner of Mamamia's annual camp were announced. Well done to Team Kate. (Team Lucy? You're still special to me.)
We can't stop talking about Offspring.
And we're all jealous of site co-ordinator Melissa's amazing nails.
And it goes without saying that we've been thinking a lot about the MH17 victims and their families.
What's happening in your world?