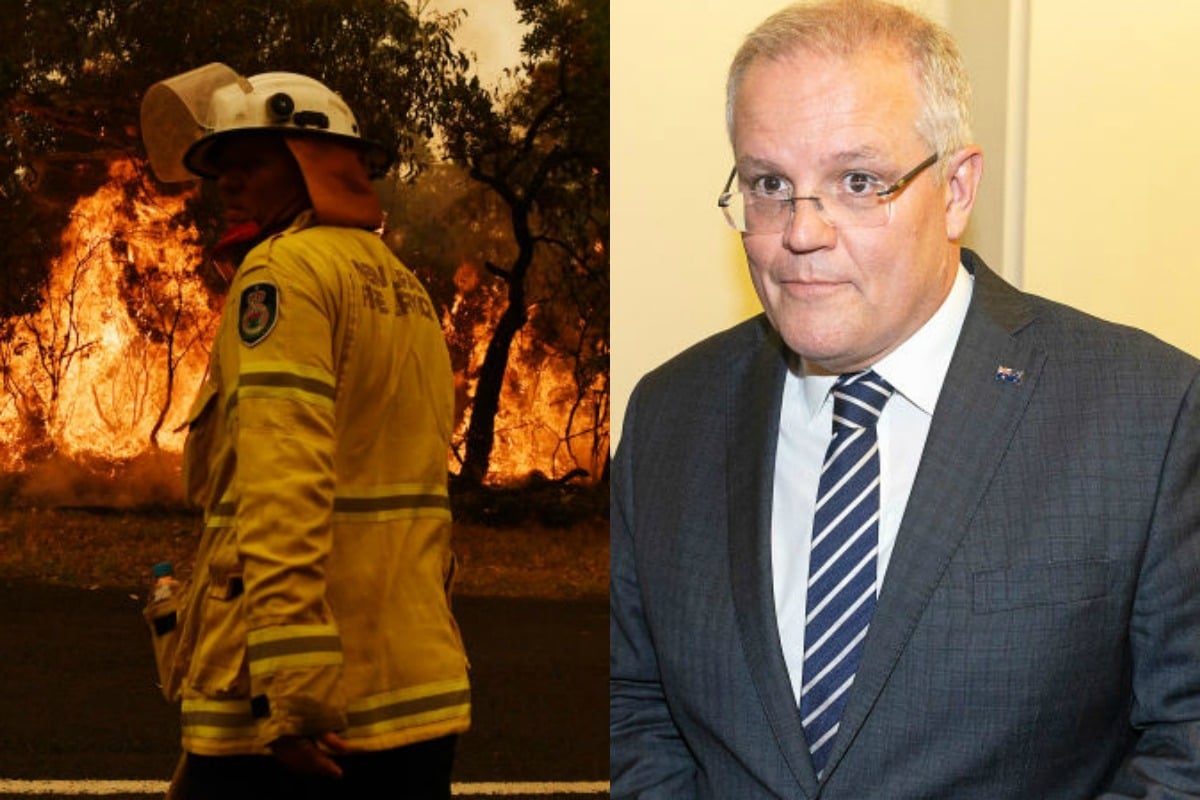 This photo was taken ten hours ago. The man in the middle of the photo in the red braces is my husband, Graham King. He's fighting fires today as a volunteer. His shift won't be over for a few more hours.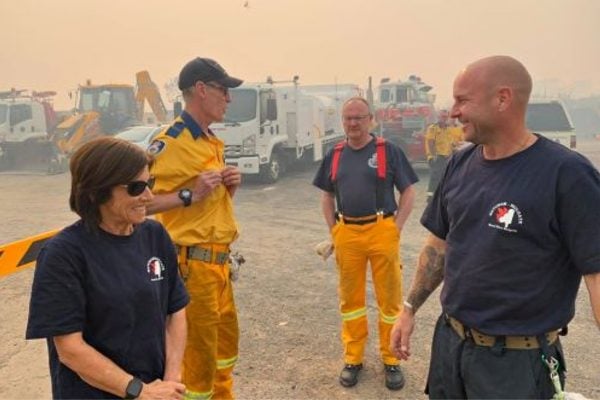 When I saw this photo, posted by our friend David Glover on our local community page, I briefly had the thought that if anything happens to Graham today, this will be the last photo I have of him, so I saved it.
Graham's a fairly private person and probably won't be happy that I'm writing about him, but today the Prime Minister was quoted as saying the volunteers "want to be there" and it made me really angry.
Does he honestly think that this is how we want to spend our summer? With Graham away, every other day fighting fires, and sleeping or resting on the days in between? We have no idea how many days or weeks this will last.
Emily Smith lost everything in NSW bushfires. Post continues below.