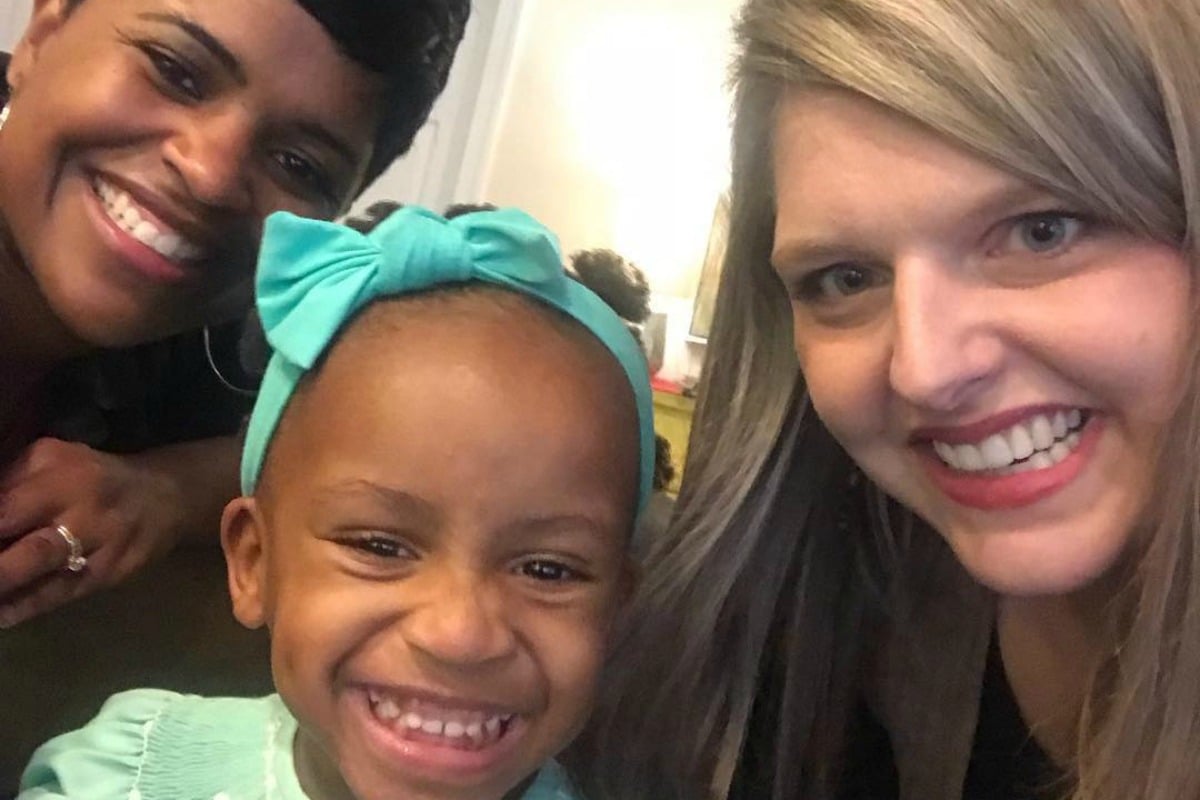 Travelling with little kids can be seriously hard work.
No matter how many games, toys, snacks and books you bring along to keep your child distracted and quiet, it's never quite as easy as you expect it to be.
After all, no matter what you do, there's always a chance that your child will throw a tantrum anyway.
When mum Stephanie Hollifield boarded a flight with her two-year-old daughter Haley, she soon realised her flight wasn't going to be a pleasant experience.
But it wasn't because of her daughter.
Sharing an open letter on Facebook, Stephanie told her story about a cranky passenger on the flight – and it's one that every parent can certainly relate to.
"I first noticed you when you sighed loudly as you laid eyes on me and my toddler boarding the plane," she wrote.
"In a momentary lapse of judgement, we sat behind you. It was the nearest set of seats, and I couldn't wait to put my child and our heavy bags down. From the over dramatic huffs and puffs you let out as we buckled in, it was clear that you were annoyed by our very presence," she continued.
"At this point, my little girl was laughing and playing, obviously too loud for your liking."
Stephanie, who is a writer at Momstrosity, went on to explain that the flight was the first time she had flown with her daughter without her husband.
"I did everything in my power to keep her calm and quiet. I shushed her, and made sure her little feet didn't kick your seat," she said.