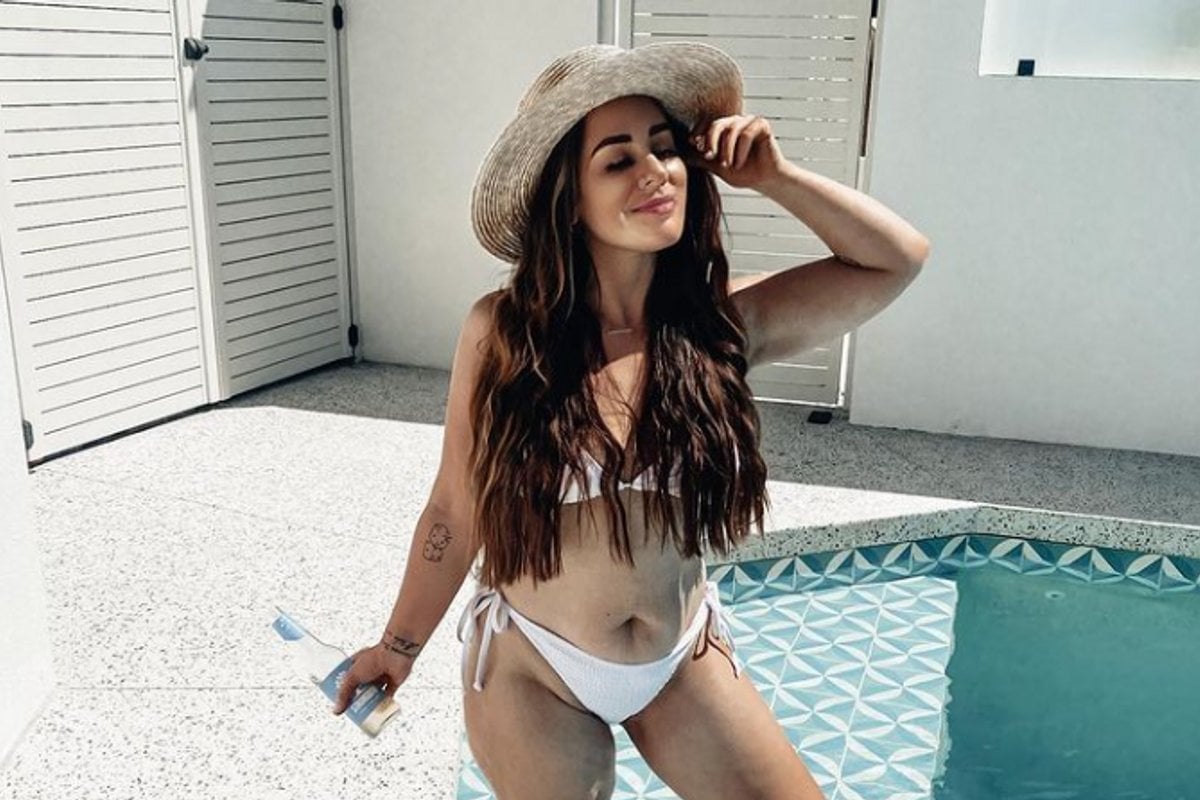 Just three years ago, Lucy Banks was living the perfect Stepford wife existence. Married with two young children and working in a stable, full-time job in banking, she looked - from the outside at least - happy.
Yet she admits she felt so unfulfilled.
"I was surrounded by friends that were kind of like your stereotypical fake friends. Everything was keeping up appearances and just being suburban mums and who could get the best Instagram brands for their kids... And I just thought, I can't do this anymore. This is not for me," Lucy tells Mamamia.
"By that time, I'd separated from my husband. I was on my own with two kids. And I just happened to have a friend from high school that was doing OnlyFans. I messaged her and said, 'Babe, what is this? I don't really understand it'. She explained it to me and I thought, 'I'm gonna go for it'. I was just in such a transitional period of my life and it just cropped up. So I went for it."
While she may sound a little blasé about the decision to join the subscription-based social media platform which primarily houses adult content, Lucy did have reservations at the beginning.
"At first, I thought, I can't go on OnlyFans. I'm newly divorced, I'm so insecure, I'm in my 30s, I haven't been single since I was 20 years old. I've had two kids and my body reflects that," she says.
"My biggest worry was about my mental health. Putting myself and my body out there for people to talk about was really, really scary for me. I didn't want to end up with mental health issues or to feel bad about my body. That was my biggest concern."
She needn't have worried. In fact, becoming a content creator on OnlyFans gave Lucy a boost of confidence that she didn't even realise she needed.
"I feel sexier than I did when I was 18 and a size 6, toned and fit. I feel so attractive. It just skyrocketed my self-confidence. I'm so much more comfortable in my skin now since doing it, which I think is amazing. It was the complete opposite to what I thought it would be."
Watch: The 5 unexpected methods of orgasm. Story continues below.