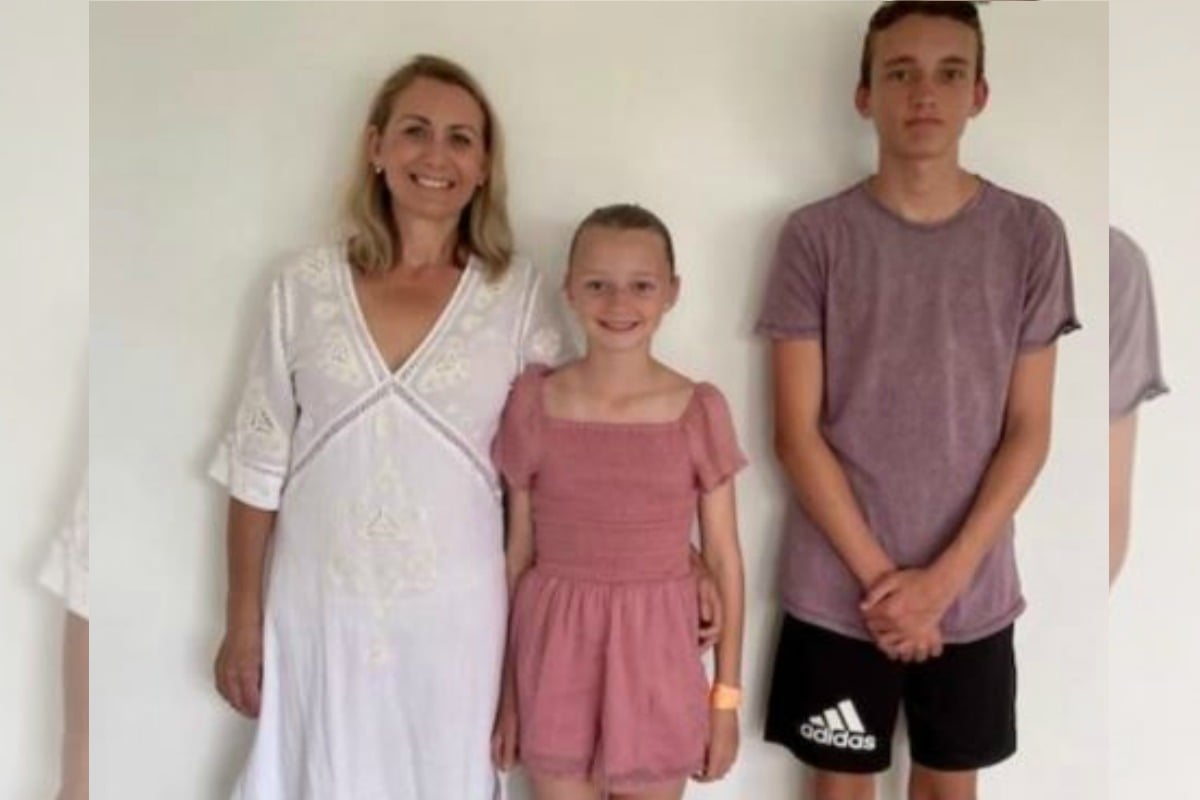 Justine Whitfield was a typical Sydney mum with not enough hours in her day, rushing around while taking her kids to multiple after-school activities.
When something had to give, she made a decision to make things easier, replacing her in-person tutoring sessions with a live, online version which sees her kids log in from home to interact with their tutor.
The benefits, she says, made a huge difference to her busy weeknights.
"I work full time as a therapist and I have three kids; Tiahna, Joel and Hallie," Justine tells Mamamia.
"Life is busy, just as it is in every family, but I found that our weekday afternoons especially were a lot, with me rushing from work and then driving everyone around to their activities.
"As parents, you want to give your kids all the opportunities, but I knew something had to give."
A year ago, with Tiahna in Year 10, Joel in Year 8, and Hallie in Year 5, Justine realised there could be a better way to give her kids access to after-school tutoring without compromising on the quality of the educational support all three needed.
"Tiahna was preparing for the Duke of Edinburgh awards, so had all these extra commitments. But then, she also needed some support with school," Justine explains.
"Joel needed help with English and Maths, especially with his transition to high school. And Hallie wanted support in NAPLAN prep.
"Of course, you're happy to put in the time to schedule it all… but with the tutoring especially, I found myself driving up to 45 minutes away, then waiting in the car for another 40, then driving all the way back again.
"I'll admit, as a working mum, I found doing that difficult."
There was something else not quite right with the tutoring Justine had organised.
"It wasn't always easy to find the best fit for us," she says.
"Some of the tutors weren't in the school system anymore, so they weren't familiar with the curriculum. We even found some of what the kids were learning with their tutors actually conflicted with what they were learning in class, too, which was difficult."
In addition to learning content, Justine really struggled to find tutors she liked for her children, or tutors in her local area that matched her kids' personalities. That's when she trialled online tutoring with Cluey Learning, which offers tutoring for years 2 to 12.
Once she made the decision to enrol all three with Cluey, Justine says they never looked back.
Watch: Parents share their experiences with Cluey. Post continues after video.