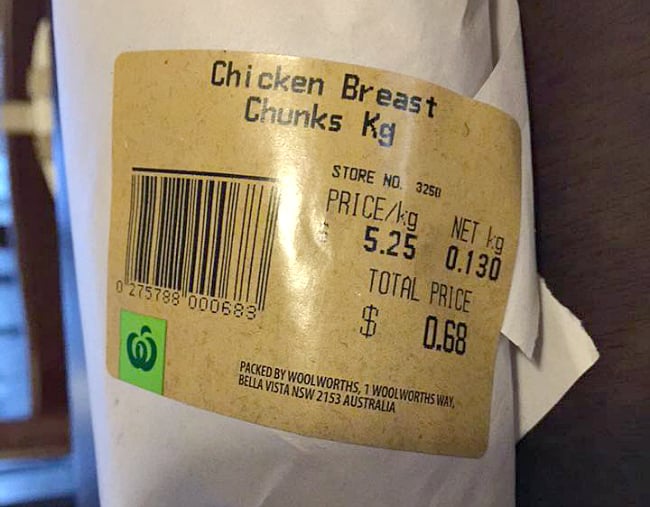 Online grocery shopping. It'll be convenient, they said. It'll save money, they said. But as Mamamia OutLoud listeners shared on Facebook this week, all it takes is a tiny finger slip or a microsecond of pulled attention, and BOOM. Seventy-seven bananas arrive on your doorstep.
Here are some of their worst (but also best) ordering fails.
"I thought I'd ordered 1.3kg of chicken."
Bonnie Fletcher, VIC: "Turns out I'd ordered 130g." (That's a grand total of 68c worth.)
BBQ for one.
Michele Bradshaw, QLD: "One single honey soy chicken stick arrived all wrapped from the deli when I thought I'd ordered a pre-packed tray… I was so embarrassed, even alone in my kitchen – it just looked so stupid."
"I ended up with 10 bags of mushrooms, rather than 10 mushrooms."
Jessica Greenwood, QLD: "I also ordered 10 packets of pre-packaged pears, rather than 10 pears. I was trying to save plastic and I ended up with sooooo much more plastic."
"I was sent two olives once in a big plastic container."
Aimee Young, Auckland: "Turns out I had ordered 10g instead of 100g."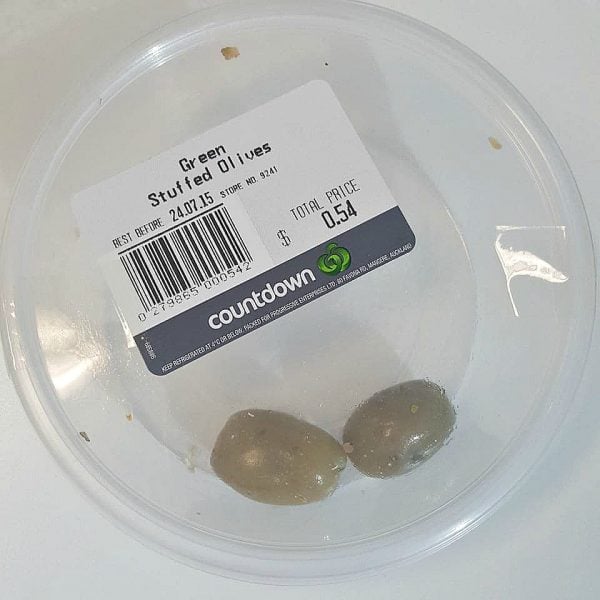 "I ordered one bacon rasher.... instead of 1kg."
Mikala Reardon, NSW: "It was one of my first online shopping experiences at the beginning of this year. We were going to the Sunshine Coast for our annual holiday and I did the order online before I left home - so smart and organised! But... I must have pressed 100g instead of 1000 when ordering the bacon. Was pretty hilarious unwrapping one piece.
"My husband, Geoffrey, ate it. Unfair!"
"One chicken wing and 10 bags of tomatoes. Whoops."
Tamsyn Isobelle Robertson, WA: "I'm not sure what I was thinking. I'm sure it states the sizes/amounts fine on the website. I guess I just wasn't paying attention. I clicked 'one' on the chicken wings thinking it was 1kg - it wasn't.
"Same thing happened when I needed 10 tomatoes - it was bags. To be fair, the image showed loose tomatoes..."
"Not 3 onions. 3kg!"
Helen Plesek, NSW: "A few years ago I added what I thought was three onions to my online shopping order. To my horror, I actually ordered 3kg. My poor family. Endless french onion soup, onion gravy and potato and onion bakes. I needed to invest in new air fresheners as a result. In fact, we had so many onions, my daughter decorated some and put them around the house!"
"I ordered 3kg of coleslaw for a family BBQ once".
Nina Henry, VIC: "I honestly thought I would need that much. But I soon realised that humans can only eat so much coleslaw, not to mention how difficult it is finding room in the fridge for so much shredded cabbage.
"For a couple of days after, I tried to include coleslaw in nearly every meal - chicken and coleslaw burgers, roast with a side of coleslaw, sausages and coleslaw - until the family said, 'No more!'"
"1000g of mushrooms, not 100g."
Rachael Oxborrow, SA: "I was doing online shopping for the first time during a busy few weeks of work and was planning on a batch of mushroom risotto to freeze. I had intended on ordering 100g of mushrooms and ended up with 1kg.
"Needless to say there was some googling of mushroom recipes and a lot of mushroom soup in my life!"
What women are talking about this week.