Among the ridiculously endearing storylines to come from One Tree Hill, perhaps the rotating romances were the best. Everyone dated everyone, and that seemed to be no problem at all. Obviously.
But behind the bright lights of the TV screen and the scripted series, there were actually quite a few romances behind closed doors. A stupid amount, actually.
Sophia Bush and Chad Michael Murray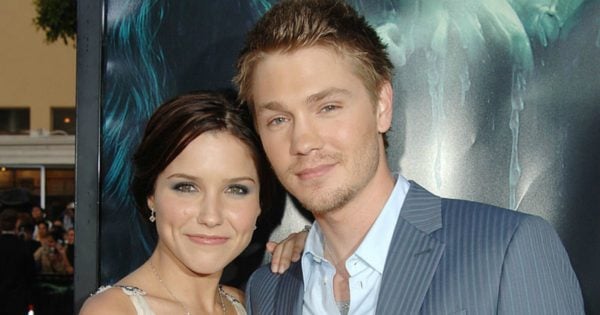 As really young co-stars, Sophia Bush and Chad Michael Murray met, dated and married in 2005 before separating just five months later.
Bush originally tried to have the marriage annulled on the basis of 'fraud' back in early 2006, but it was denied and the duo settled for divorce.
Despite the break-up, the duo continued to work together for seasons to come, until the series finished.
Earlier this year, Bush alluded to her marriage for one of the very first times, in an essay for Cosmopolitan.
"I refuse to let that one relationship define me, which is why I've done my best to avoid discussing it for 10 years," she wrote at the time. "The reality is that, yes, it was a massive event in my life. And the trauma of it was amplified by how public it became, which was incredibly foreign and bizarre to a girl who'd been just another college kid 24 months before her life blew up."
Sophia Bush and James Lafferty