His shell-shocked face shook us to the core when we saw it last August, but now Aleppo airstrike victim Omran Daqneesh appears to be doing well.
When the world last saw the little Syrian boy he was bloodied and covered in dust in the back of an ambulance.
Now, footage shared by a Syrian journalist shows Omran looking safe and healthy.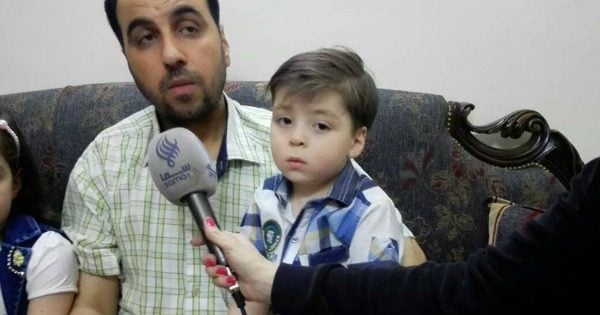 Pro-Assad journalist Kinana Allouche shared an interview with the boy's father as he holds Omran as well as photos of the boy sitting with his family on Facebook this week.
In the interview, Omran's father said the boy's head injury was easily taken care of, but he had feared for his safety in the aftermath. To protect his son from kidnappers he said shaved his head and changed his name.
While the boy was rather subdued throughout the interview, he looked to be thriving.
However, The Guardian have suggested the family may have been coerced into giving the interview.
Whatever the case, we are relieved to see he survived the attack and is safe with his family.