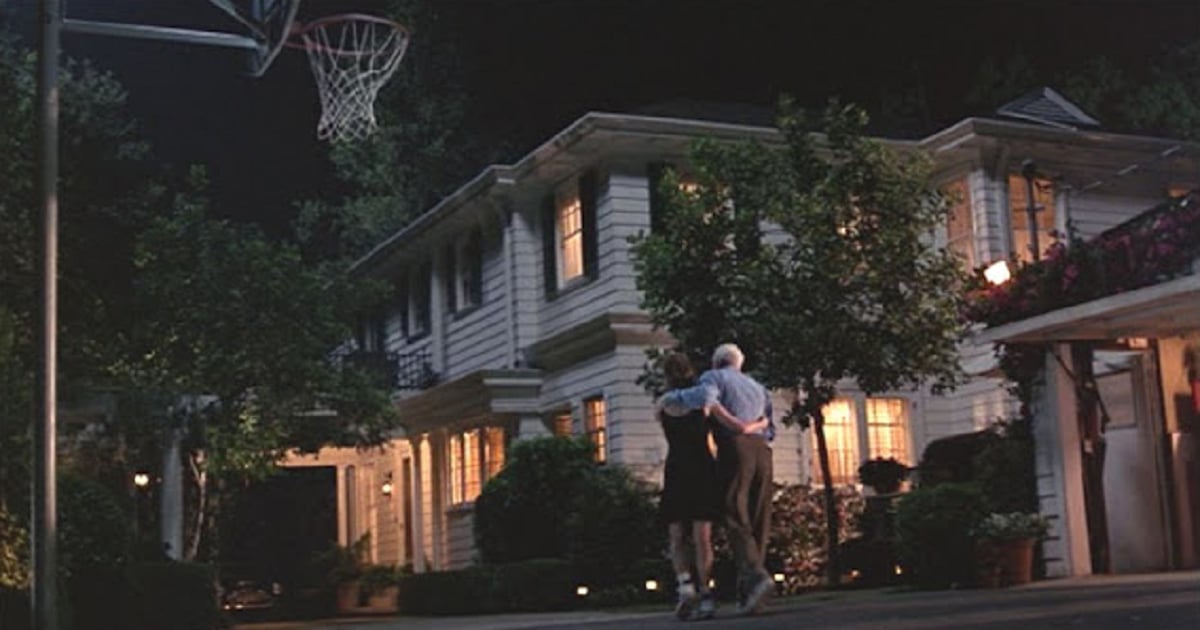 It's one of the best movies of the nineties. Released in 1991, Father of the Bride starring Steve Martin as father-of-the-bride George Banks, Diane Keaton as mother-of-the-bride Nina Banks, Kimberly Williams as bride Annie Banks, and George Newbern as groom Bryan MacKenzie.
The Banks family are living a perfect life in a dream home in an idealic area when Annie arrives home from an overseas study trip with a fiance.
Much of the movie is set in a gorgeous colonial-style family home and one of these homes (yes, there were two), is up for sale.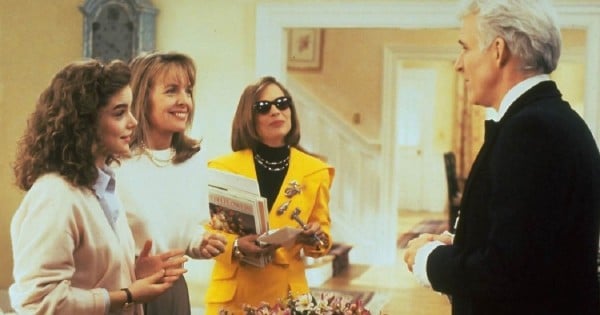 The home used to film the front exterior scenes is not for sale. It's the home used to film the basketball scenes and wedding scenes in Alhambra, California just outside of Los Angeles that is up for grabs for $2.72 million AUD.
You just need quite a bit of money, a U.S. citizenship and an eternal love for both Father of the Bride and Father of the Bride Part II to become a proud owner of this incredible home.
Listing agent Ann Gluck of Compass Real Estate in Los Angeles told ABC News this home is a, "gorgeous, great character home, great family home."

It comes with the original basket ball hoop featured in the both the 1991 and 1995 movies, the most memorable of which is when father of the bridge George is playing remembering playing basketball with soon-to-be-married Annie as a child, adolescent, teen and then adult.
Also my personal favourite, when a sleepless bride-to-be, Annie, starts shooting hoops late at night and father George joins to share an incredible moment.
Several basketball scenes featured in both movies however this was definitely the sweetest. Article continues after this video, courtesy of Touchstone Pictures.
Both homes used in the movies are similar however the one used for the front exterior shots is located in nearby Pasadena, California and didn't have a large enough backyard space to accommodate the father-daughter basketball sequences and lavish wedding.
It's 4,397 square feet and includes four bedrooms and four bathrooms as well as a "sprawling sunroom on the second floor, a gourmet kitchen and a three-car garage".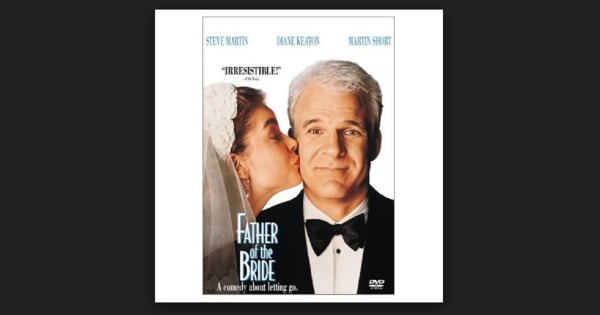 Gluck from Compass says she's worked with a lot of listings featured in movies and TV shows however says this has been one of her all time favourites.
The home also includes a grand entry, formal living and dining rooms, a walnut-paneled den and a fountain. The kitchen includes gourmet appliances and a 90-bottle wine refrigerator.
Hardwood floors feature throughout as well as custom cabinets and built-ins.
There is a detatched 600-square-food room with it's own full bathroom which could serve as a guest room, teenager's retreat or granny flat.
It truly is an incredible home.
Take a full tour courtesy of Compass Real Estate, Los Angeles.
Father of the Bride home, Compass