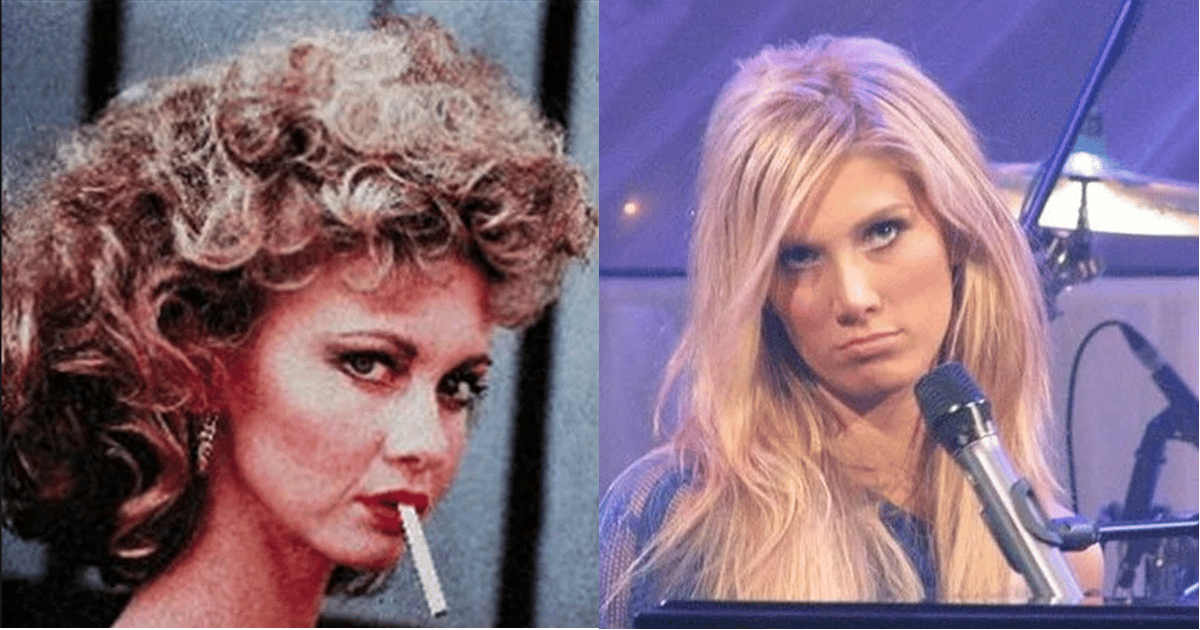 It's the battle that's tearing apart Australia's sweethearts!
(Maybe).
New Idea is reporting that Olivia Newton-John, 67, is peeved at Delta Goodrem, 30, over a proposed movie about Olivia Newton-John's life.
The mag says Newton-John, who is a longtime mentor and friend of Goodrem's, sent a cease and desist letter to the production company responsible for the unauthorised film.
"[Olivia's] very upset and is not taking [Delta's] calls," an "insider" told New Idea.
"She expects Delta to publicly disassociate herself from the movie before she'll talk with her again."
Now, we're a bit sceptical about this.
Question the first: Why wouldn't you want long-limbed, golden-haired, honey-voiced Delta to play you in a film?
Second question: What dirt could our Sandy possibly have to hide? Apart from that whole missing boyfriend thing, but nobody thinks that was Liv's fault? He just…disappeared.