When Olivia Newton-John was "horrified" when she heard Channel 7 were producing Hopelessly Devoted to You, a two-part biopic based on her life.
"I probably won't watch it. When they told me they were doing it, I was horrified," she told the latest issue of Australian Women's Weekly.
"… Despite the fact that I'm well known I'm kind of private and my private life, even though it gets into the papers, is not something I want to talk about."
Newton-John said overwhelmingly, her concerns were with the people in her life who did not choose to be part of the public eye, and how they would be portrayed.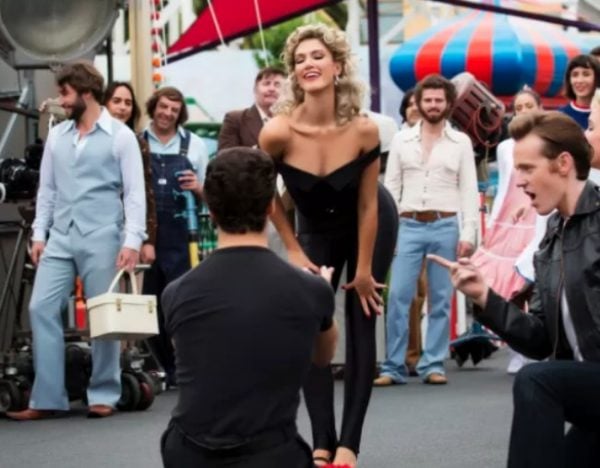 "It's not their fault they were married to me or were my boyfriend, so I didn't want it to happen," she said. "But then I realised it was going to happen whether I want it to or not."
Curiously, Newton-John said she did not mind that her friend, Delta Goodrem, was taking the role, telling the magazine Goodrem called her asking if she should take it beforehand.
"I think she's a really good actress and a great singer so that made it okay, because we're friends," Olivia said.
The 69-year-old said she asked for any money she would earn through the project to her hospital, the Olivia Newton-John Cancer Wellness and Research Centre in Melbourne, so she "can do it and feel she care[s] about it".
Jane McGrath's best friend Tracy Bevan explains how the McGrath Foundation began, and the work it does.