1. Olivia Munn was getting a massage when the masseuse asked her a very awkward question.
Olivia Munn just had the experience we're all a little bit terrified of having around this time of year.
The actress and model spent Christmas with fellow beautiful human Eva Longoria (same), eating and drinking as we all do.
Then a few days later, she went to get a massage. Posting to her Instagram Story on Thursday (Los Angeles time), Munn wrote, "Masseuse just pointed to my stomach and said 'Baby?'"
"Ummmm no. No baby in my belly. I blame [Eva Longoria's] delicious home-cooking for this."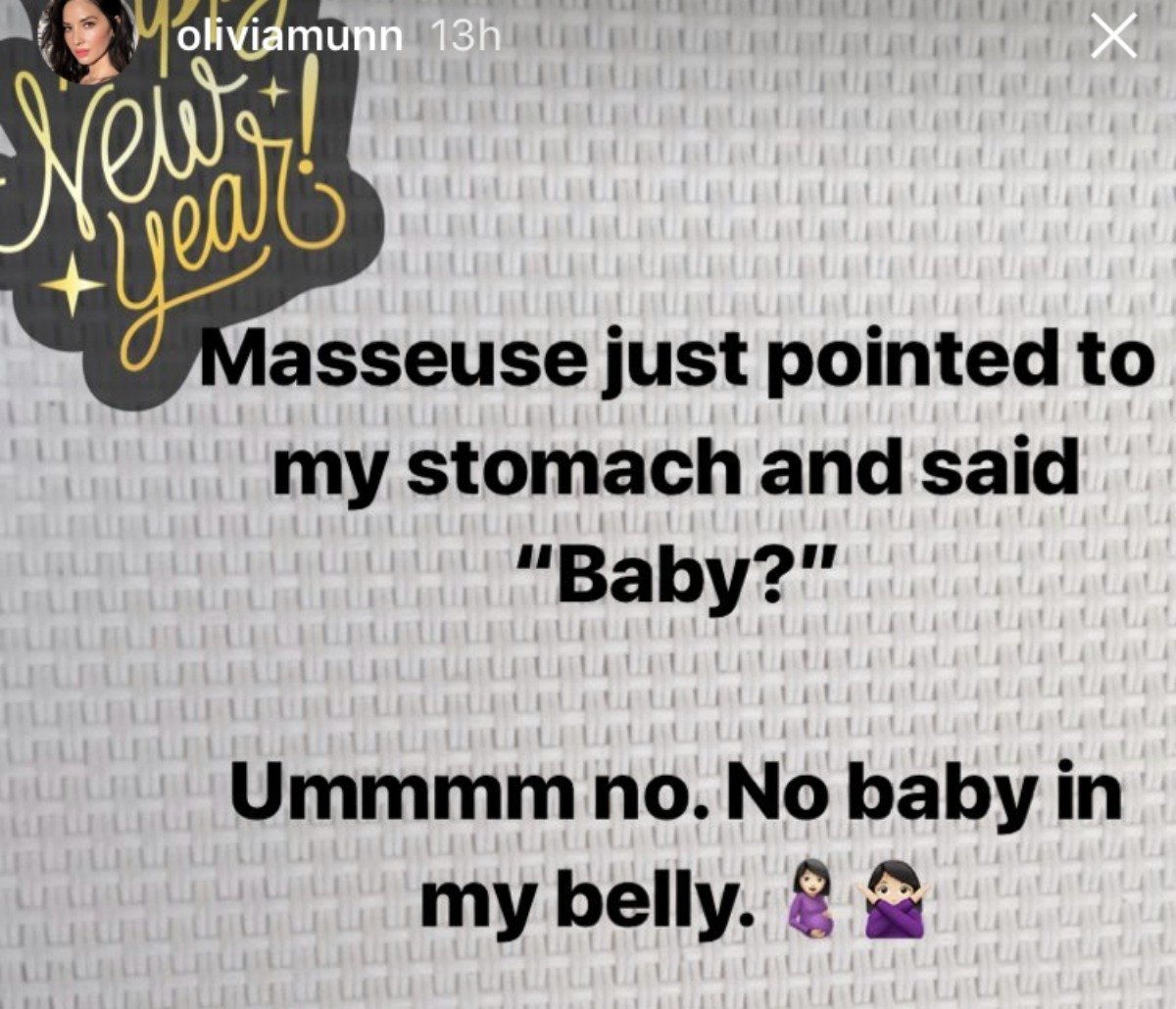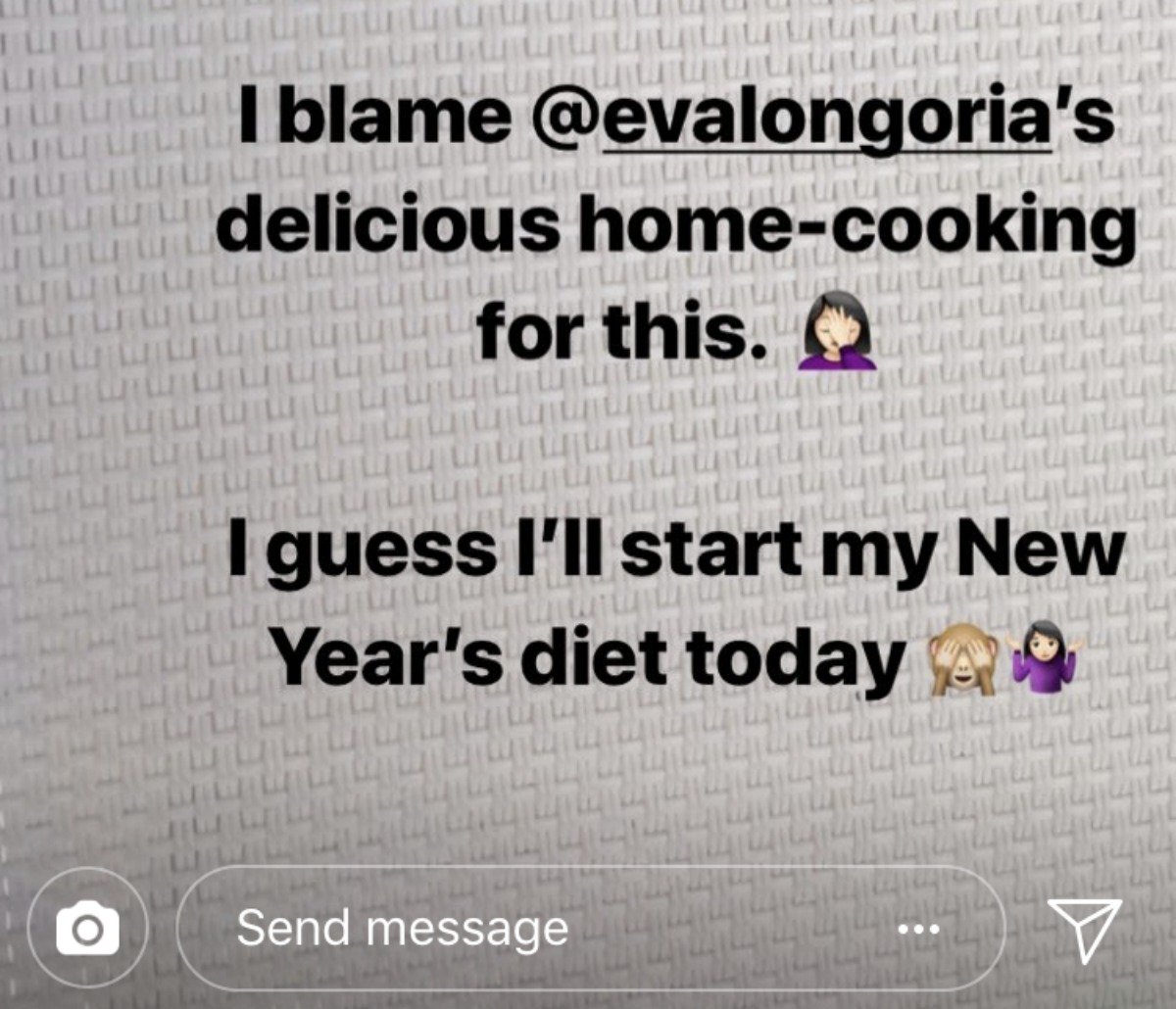 Yes, well. It happens to the best of us.
2. Meghan Markle was shortlisted for an iconic, upcoming movie role.
Just in case Meghan Markle didn't already appear to have almost everything at the moment, apparently Prince Harry's bride-to-be was also in line to star opposite Daniel Craig in Bond 25, scheduled to be released in 2019.
According to a film source from The Sun, the brief for the next Bond Girl was to find "a glamorous rising star, specifically someone American or Canadian."
"Meghan fits the role of a Bond girl perfectly. She's glamorous and sexy and a good actress," they said.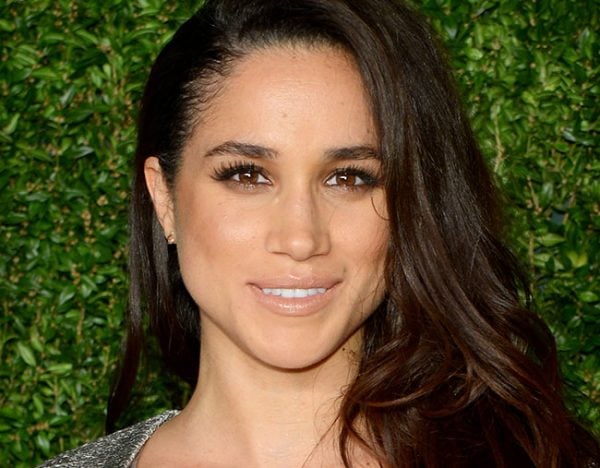 All absolutely true points.
However, naturally her engagement to Prince Harry put a spanner in the works, and they assumed she was out of the running - this was probably before Meghan herself came out as saying that she's done with acting.
Reportedly other names on the short list currently include Aussie Margot Robbie and Baywatch star Ilfenesh Hadera.
Listen: How will Suits say goodbye to Meghan Markle? Post continues after audio.

3. Paris Jackson and Cara Delevingne have been spending the holidays together. Are obviously madly in love.
The holidays are a time known for many things. Spending time with family and friends, for example.
But if you're a celebrity who goes on holiday with another celebrity, there is no other conclusion to be drawn other than the fact that you're in a very serious relationship.
Case in point - Paris Jackson and Cara Delevingne, the former of whom posted a particularly festive photo to Instagram on Boxing Day, accompanied by lyrics from Christmas Star by John Williams.
Beautiful lyrics aside, according to The Sun, a source said that "They really hit it off at the MTV Movie and TV Awards in LA in May and have been hanging out since," adding that "there's a spark" between the two.
Rumours of a relationship started cropping up after Delevingne popped up on Jackson's Snapchat last month while the two were out clubbing in London.
Somehow, we think it's possible to just be friends who enjoy spending time with each other - but hey, that doesn't sell magazines.
4. Lindsay Lohan was bitten by a snake. But, um, she's fine with it.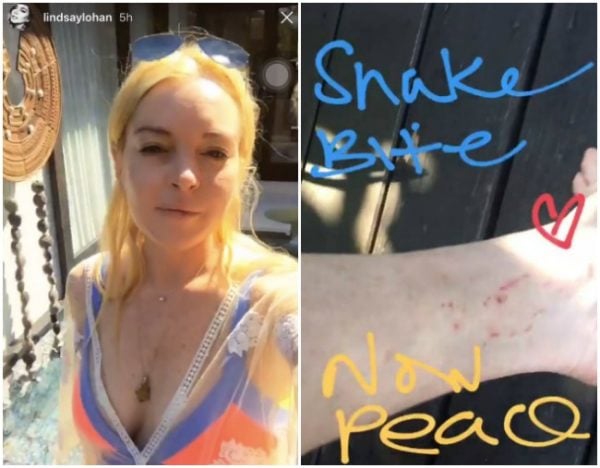 Lindsay Lohan has clearly become a helluva lot more chill in her 30s. So chill that she seems entirely unfazed that a snake recently sunk its fangs straight into her flesh.
In a video posted to Instagram from a Thai holiday resort, the American actress showed puncture marks on her arm said (in her mysterious new wordly accent) that she'd been attacked by the slithering reptile while on a hike.
"I love this, so beautiful. Amazing place. Aside from my snake bite," Lohan, 31, said of the resort.
"The positive side of it is I'm okay... Actually my shaman told me it was good luck and positive energy."
We're just going to have to take his word on that one, Lohan.
5. Kim Kardashian deleted all her '25 days of Christmas' photos on Instagram and everyone's freaking out.
Kim giveth, then she taketh away. After blessing her 105 million Instagram followers with 25 days of Christmas posts in the lead up to December 25, Kardashian West has now utterly confused them by wiping the images from her account.
There was no warning, and has been no explanation. Which, of course, grants us all permission to wildly speculate about her motives.
The theory goes that the 37-year-old mother of two may have yanked the posts after the people of the internet noticed the conspicuous absence of her (reportedly) pregnant half-sister, Kylie Jenner.
It's believed the 20-year-old is expecting with rapper boyfriend, Travis Scott, though she and her reality TV star family have remained uncharacteristically tight lipped on the topic.