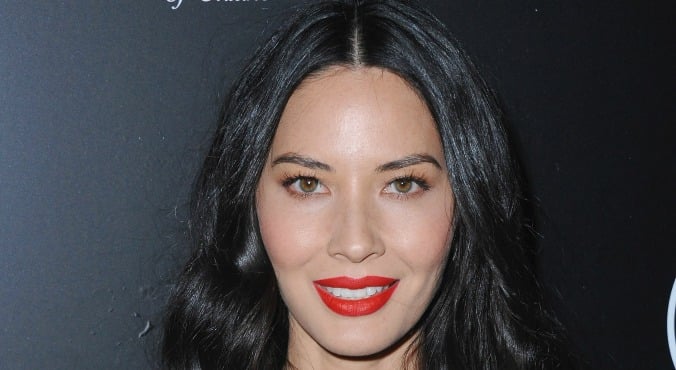 Image: Getty.
Remember when Renee Zellweger's face suddenly became the fodder of thousands of headlines a few years ago? Or recently when X-Files actress Gillian Anderson's mug was subjected to intense scrutiny in a newspaper?
Well The Newsroom's Olivia Munn decided to take a proactive approach, posting an Instagram 'before and after' pic briefing followers on why exactly her face looks differently to how it appeared just a year ago.
The secret to her youthful (yes, alright she's only actually 35 years old) skin? No botox to see here, folks. It's something a little, erm, less conventional.
"Ask anyone who knows me and they'll tell you I love research. Convinced that there's got to be natural, healthy ways (ie not only the rich and connected can do it) to keep your skin from aging, I do lots of research," she wrote.
"Who says guys are the only ones who can get better with age? We're gonna turn that myth around if we share what we learn with each other. So here are four skin tips I've learned just over this past year that really helped the texture and shape of my face."