Hours on from walking free, rumours as to why Oliver Curtis was not greeted by his family at the gates of Cooma Gaol have begun to emerge. But far from being an 'unloving' decision, as some have labelled PR mogul Roxy Jacenko's move, it appears it could be all part of keeping up one of the pair's long-running stories told to their children last year.
Released on Friday morning after serving a one-year prison sentence for insider trading, Curtis was met outside the regional NSW gaol by an unknown man before eventually greeting his wife and the pair's two children, five-year-old Pixie and three-year-old Hunter, onboard a private plane at a nearby airfield.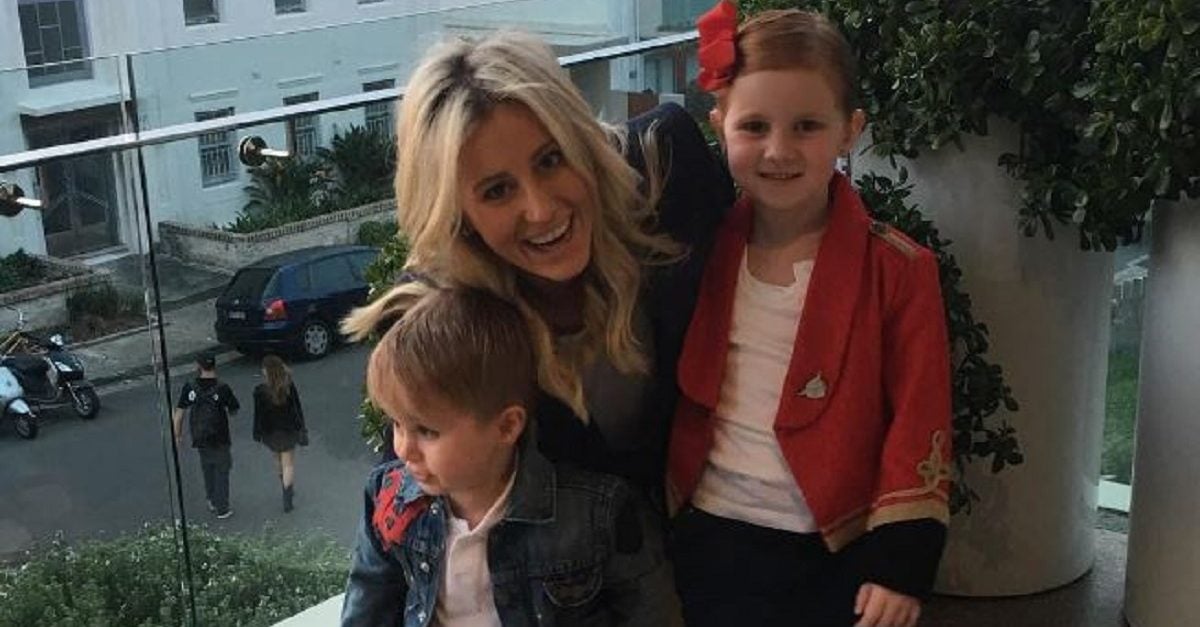 Initially, many believed the decision was one Jacenko made to spare her children the media scrum awaiting her husband, which could quite well be true.
But just as likely is the interest of upholding the story Jacenko and Curtis told their children one year ago when the 31-year-old was imprisoned, that Curtis had gone to China for work.
Speaking to Mamamia co-founder Mia Freedman about the 'China' decision earlier this year, Jacenko said, "If you have children, you have an obligation. I would forgo my happiness for my children's happiness."
Listen: Mia Freedman talks to Roxy Jacenko about life without Ollie. (Full podcast episode below). 
For them, she said, the decision was made because explaining the complexity of Curtis' case to small children would have been too confusing.