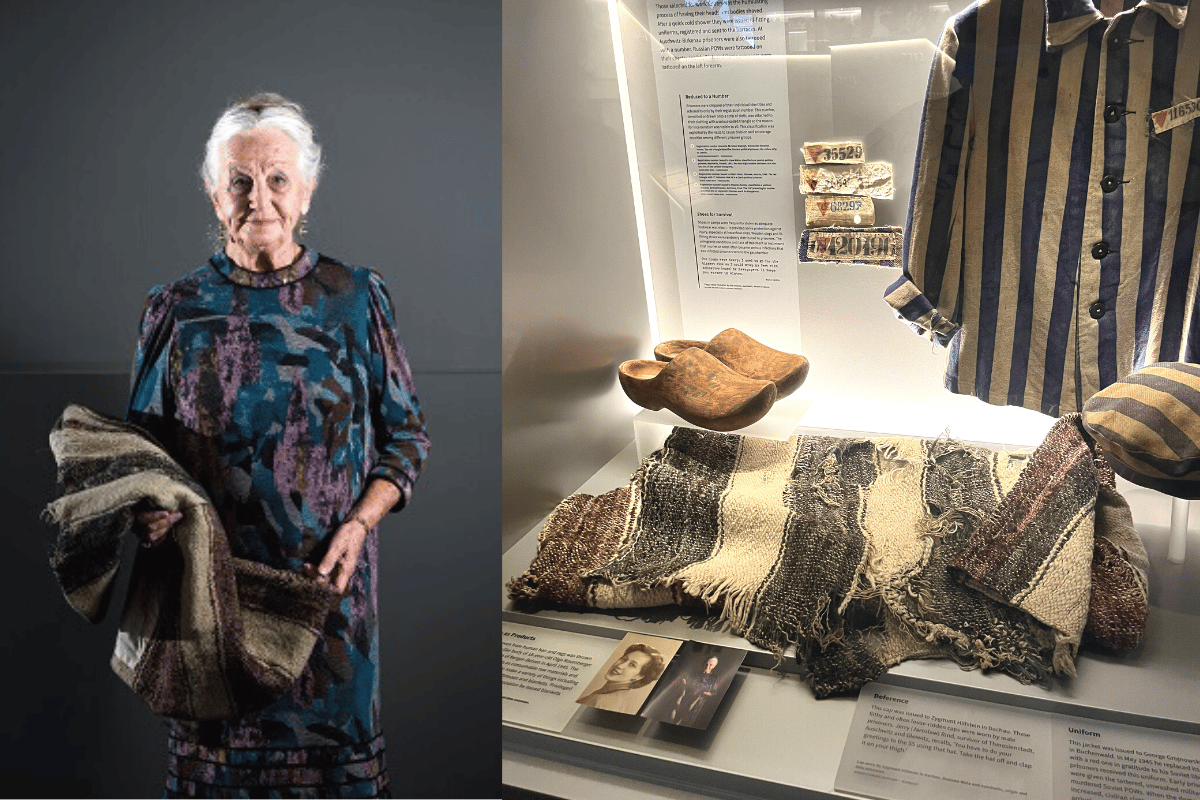 In 1942, Czech-born Olga Horak OAM and her family were denounced as Jews and transported to Sered concentration camp and then to Auschwitz. There, the 18-year-old's father and grandmother were taken directly to the gas chambers.
After selection by Dr Josef Mengele, Olga and her mother were stripped, shaven and numbered.
Conditions in the camps were deplorable. Nearing the end of the war, Olga was sent on a death march to Bergen-Belsen. Suffering and starving, she survived to see the camp's liberation by British and Canadian troops in April 1945. 
But on the day of liberation, Olga was near death. 
That was until she came across a blanket that had been discarded by a Prison Functionary. And while waiting in a queue to register as survivors the day after liberation, Olga's mother - who had also survived the death march - tragically died, her body succumbing to all she had endured. That discarded blanket ending up being all that Olga had, providing warmth at a time when she had lost everything. 
When you walk into the Sydney Jewish Museum (SJM), you can see Olga's blanket on full display. And it's something that sticks in the minds of many visitors, including myself. Because when I visited the museum as an adolescent on a school tour, that blanket is what so many of us students were left discussing on the trip home - and for years to come.
Not only does the blanket tell Olga's story, but it also embodies the stories of many others. As detailed in SJM book, Museum Catalogue: History Memory Collection Community, the blanket is woven from the hair of inmates that were "destined for death" during the Holocaust: a symbol of "humanity's propensity for cruelty".
Watch: Eddie Jaku's shares his advice for a good life with Mamamia. Post continues below.
In 1997, the blanket underwent testing after it was donated to the museum, and examination confirmed that it consists of a mix of mainly animal and human hairs. In many concentration camps, hair was routinely and forcibly shorn from prisoners, usually on arrival. The Nazi war machine used hair to make fabrics and textile products for the war industry, army blankets, socks for U-boat crews, and gasket materials.