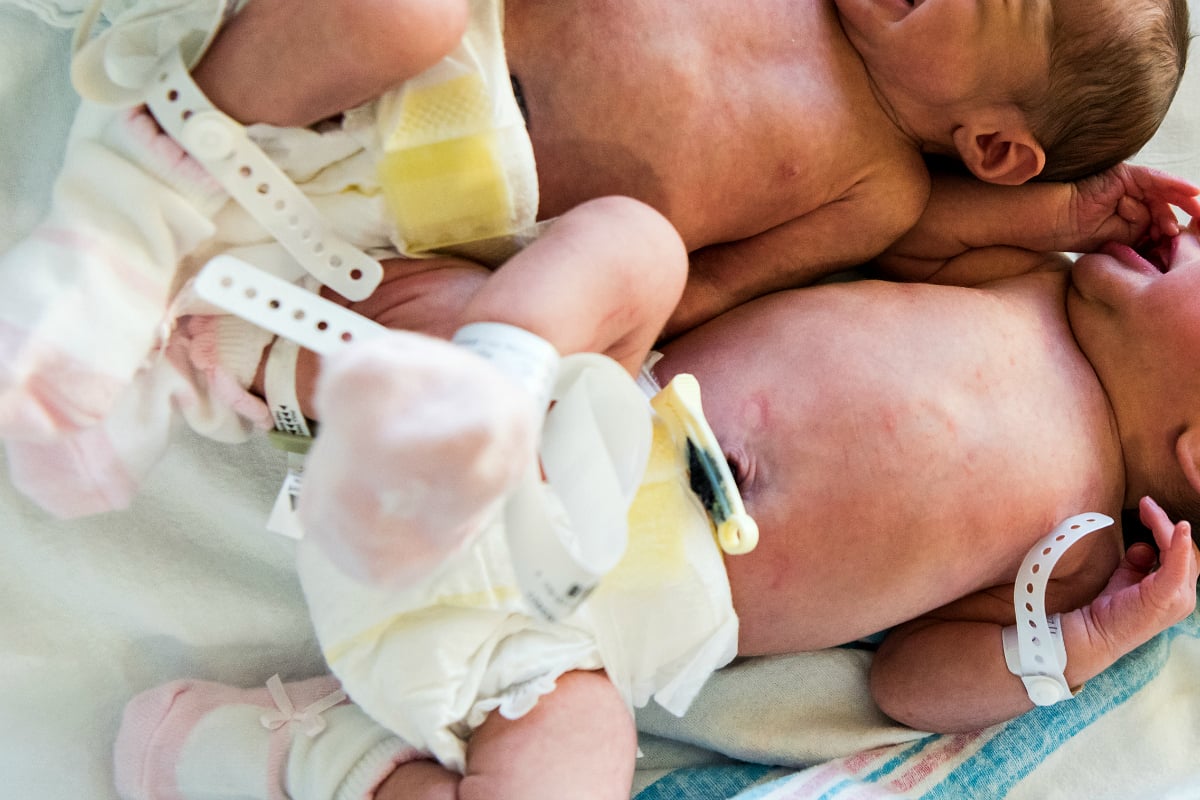 For five decades, Mangayamma Yaramati felt burdened by her inability to conceive. She saw herself as a pariah among the other women in her small village in Andhra Pradesh, a state in southern India.
"People looked at me with accusing eyes as if I had committed a sin," she told the Times of India. "Neighbours would call me 'godralu' [a slur for a childless woman]. But my husband stood by me like a rock."
On Thursday, Mangayamma's dream was realised. Having conceived via IVF earlier this year, she gave birth to twins via cesarean section at a hospital in Gunta.
She is 74.
Mangayamma is now believed to be the oldest women to have given birth, though the claim has not been formally verified.
She and her husband, an 82-year-old farmer named Sitarama Rajarao, sought the services of IVF specialist, Dr Sankkayala Uma Shankar, who consulted a board of gynaecologists, cardiologists and paediatricians before proceeding with treatment, according to local media.
Dr Shankar told The Washington Post that Mangayamma had produced a birth certificate verifying her age (which has incorrectly been reported elsewhere as 73), and that because she had experienced menopause, the pregnancy was achieved via a donor egg and Rajarao's sperm.
"The [pregnancy] was smooth. There were no complications," Dr Shankar said. "She only had respiratory issues, but that was taken care of."
While mother and babies are doing well, the BBC reported that Rajarao had been hospitalised due to a stroke he suffered the day after the delivery.
The ethical debate.
The news of the twins' birth has reignited debate around whether doctors should facilitate pregnancies in older women.