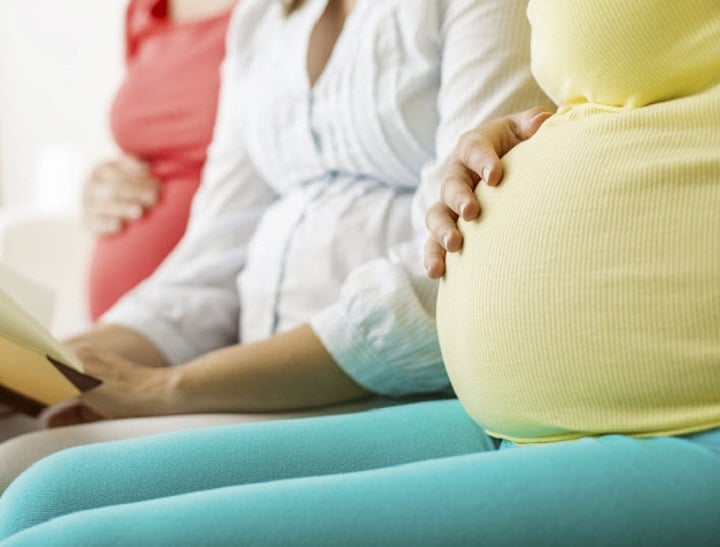 I write a mummy blog that advocates against judging women for their motherhood choices. I've publicly ranted about people commenting on women's pregnancies, bodies, motherhood choices and more.
Yet the other day I was the one doing the judging.
I was sitting at the hospital waiting for my 36-week pregnancy check up. A handful of other heavily pregnant women were in the waiting room with me. Most, like me, were in their early or mid 30s, some carting toddlers around. But one woman didn't quite fit the 'mould'.
This lady was talking about how she was expecting not just one but two babies. She looked healthy enough, and like the rest of us was sporting a lovely set of cankles. She was smiling from ear to ear after being scheduled for a C-section the following week.
The difference was that she had entirely grey hair and wrinkles. She was probably in her early 50s and sitting with a man who I had originally assumed was her son.
I found myself a little shocked and started thinking about how they would have conceived ("IVF, surely?!"), why she waited so long and how old her partner was ("he looks not a day over 30!"). I have friends that have had babies over the age of 40, but to do it THAT old? It was only a few fleeting thoughts, but still…I'm thoroughly ashamed of myself.
From the faces of the other pregnant women in the room, it was pretty clear they were also making snap judgments – yet the other male in the waiting room probably hadn't given the woman's age and situation a second thought. So I got to thinking – why is it that us women are our own worst critics? Seemingly since the dawn of time women have been judging other women and themselves way too much.