Miyo Fallshaw was working hard on Christmas Day 2014 in preparation for her kids' clothing brand's Boxing Day sale when she had a revelation.
"I thought 'this is ridiculous, this is not how I want to live life – to be so busy that I couldn't actually enjoy Christmas. What's the point?'" Miyo told Mamamia.
"The point of having your own business is to enable you to have flexibility and to have good choices, but then, in the end, it felt like a ball-and-chain."
The business she had built up from a friend's market stall to a thriving clothing empire was growing in a way she suddenly realised wasn't working for anyone, including her or her two young daughters.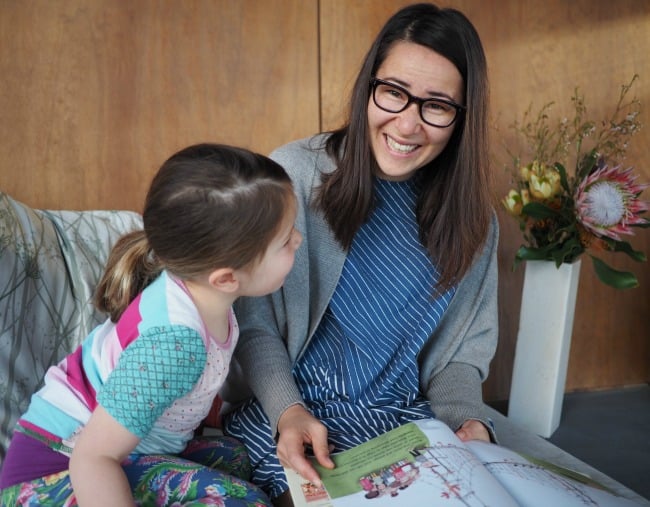 At the time Oishi-m had a physical store in the Victorian coastal town of Torquay, an online store and a wholesale branch that provided clothes to more than 100 stockists in Australia and internationally. Miyo realised something had to go.
That something, the Victorian mum soon decided with input from her fellow founder Fiona McPherson and staff, was to cut the wholesale arm of the business.
"We decided to focus on servicing on our consumer customers better, and I guess also not having to always make compromises with all the various stakeholders all the time," Miyo told Mamamia.
"Rather than working on three small businesses, we could really focus on our retail and web as one larger retail business."
While the change didn't immediately save Miyo time, it was a great boost to her mental health. Rather than trying to make three aspects of the business perfect, she could refocus all that energy and attention spent on wholesale to the online and physical store.