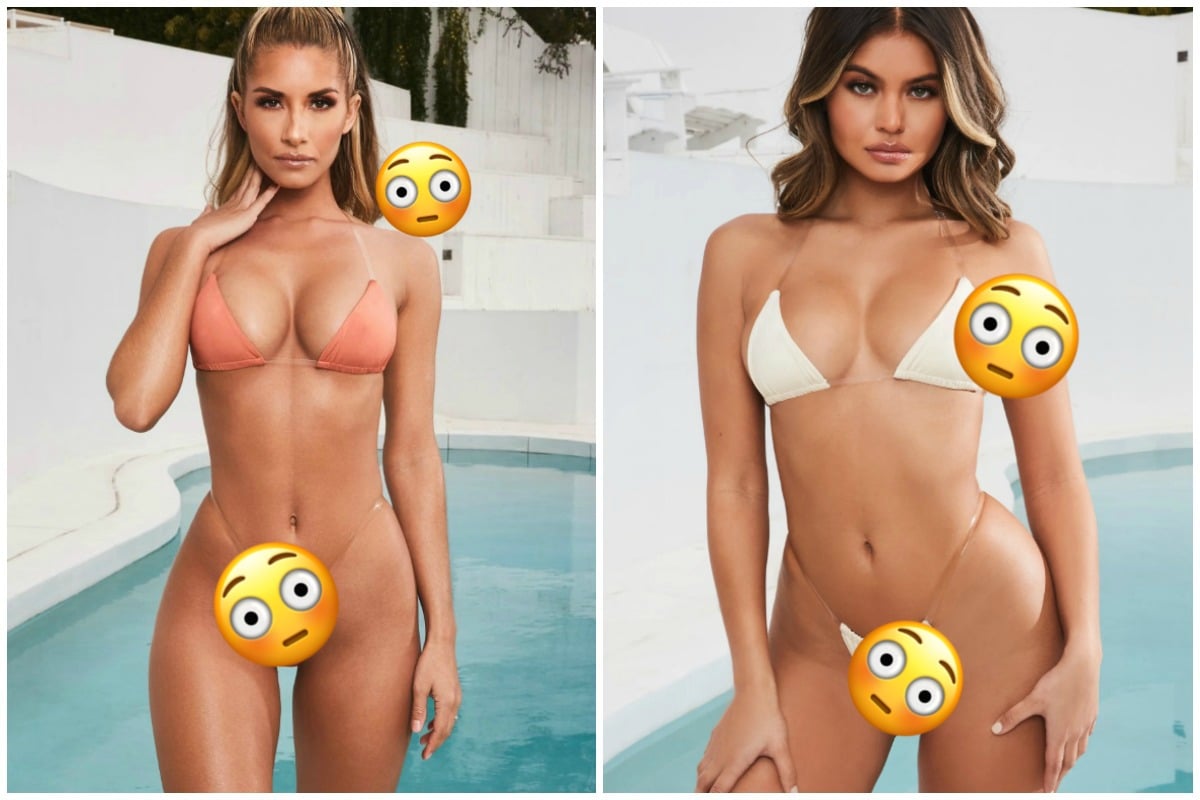 If you've long held the burning desire to look entirely naked from behind only to reveal a small patch of flesh-coloured material covering your nips and vag – weird flex – but you're in luck.
There's a new naked bikini available and, like the David Blaine of beachwear, it'll create the illusion of being entirely starkers without actually revealing your vulva.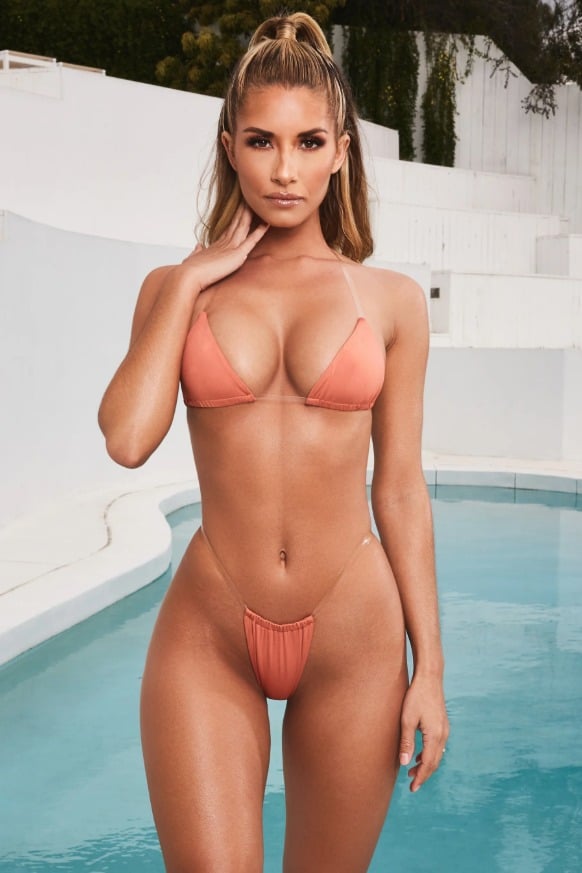 Because 2019 is brought to you by an obsession with looking naked without actually being naked at the beach (public nudity but make it farshun), UK fashion retailer Oh Polly has released the "Skinny Dipping" two-piece and it's... a lil bit revealing.
Mamamia Reviews: The Viral Bikini Bottom. Post continues after video.