Open up your Smartphone calendar. Cancel your appointments. Buy one of those clever TVs that records things when you're out of the house.
Because we've finally learned of the exact date that Offspring will be returning to our TV screens, and it's gloriously soon.
The sixth season of Offspring is coming to Channel Ten on Wednesday June 29th, fellow fans.
The beloved show will air at 8:30pm that evening… so yeah, you might want to postpone your dinner with the in-laws/netball practice/networking event/whatever else you had pencilled in. (Getting back inside Nina Proudman's head is a completely legit excuse, in our books.)
Hear Rosie and Laura's take on the new season of Offspring on The Binge…
After many a month of speculation, Channel Ten finally released the first trailer for season six of the Melbourne-based drama late last month — but didn't say when the season would actually be airing.
Then it released another promo revealing there's a new family secret and a mystery man involved in season six.
THEN, because it's such a tease, the network  this week released a photo of Nina with her baby Zoe… who, as it turns out, is totally not a baby any more (According to a press release, she's two and a half now.)
But still, there was no confirmed date… Until now.
On Friday, the TV network dropped a new trailer. Hinting at a storyline in the season's first episode, the trailer declared: "Theres a new doctor paying everyone attention except Nina."
What's the big family secret in the next season? Post continues after video.
But the REALLY thrilling bit about the trailer was the last line: "Starts Wednesday June 29."
Two and a half weeks to go, people. It's on.
We're trying to be cool about it, but it's hard…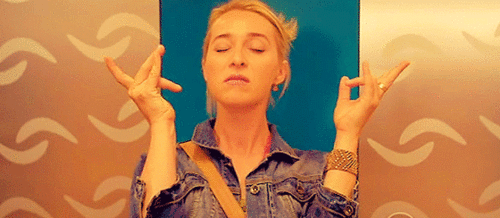 While you count down to the 29th, get your fix with this Nina Proudman #fashioninspo gallery: