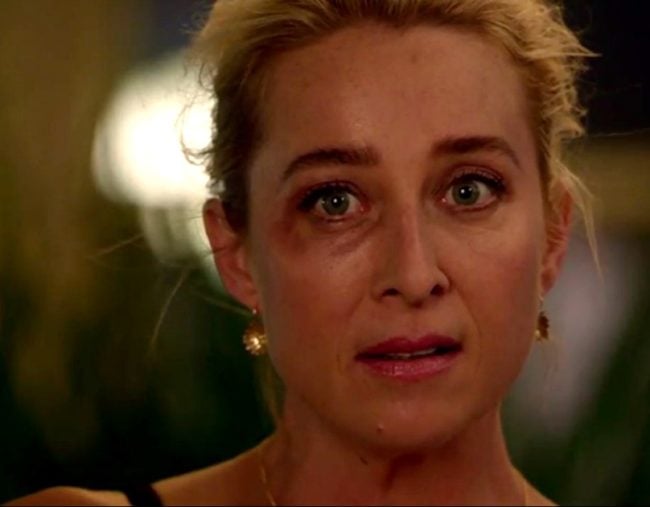 This week, Offspring does something a little special right off the bat.
Season seven, episode two, kicks off with Nina remembering that today is the Father's Day picnic at Zoe's school.
This fact pulls a little at the heartstrings because obviously Patrick passed away before he could even meet Zoe, let alone be there for any of her special days at school.
(You could be forgiven for not quite connecting these dots, though. Since Patrick's ghost has taken to hanging around the show in seasons past, it's not outside the real of possibility that he could materialise in the school yard.)
In this moment, Nina flies the flag for resilient single mums everywhere. You don't see her complain or breakdown because she has to step into the empty space where a father figure should be standing. She just does it. She rocks up to Zoe's school, stands next to the fathers and hops her heart out in a potato sack race.
If there's one thing I learned from watching my mum raise four kids alone, it's that this is what single mums do best. They just step up to the plate and get it done.
Nina is at her best here, even though she ends up on the ground and takes a basketball to the face…