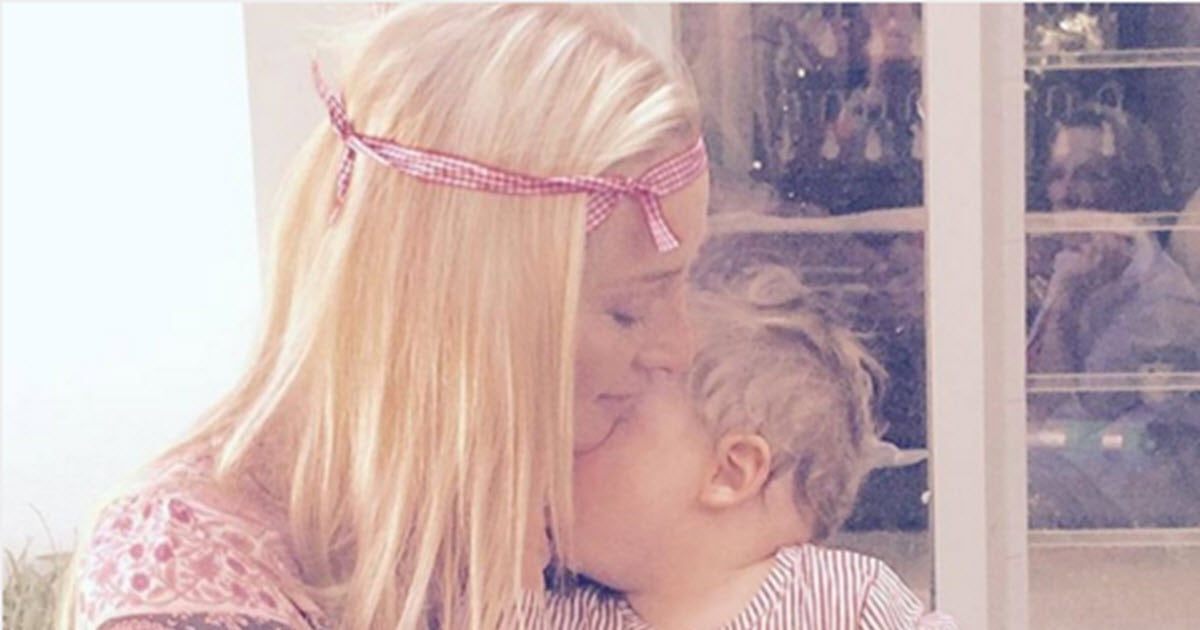 Excited Offpring fans ready for their favourite show to return may have been facing disappointment if last minute negotiations with Asher Keddie had fallen through.
The 41-year-old award-winning actress has revealed the deal breaker on her returning to the role of Nina was having her 11-month-old son, Valentino, by her side while the series was filmed.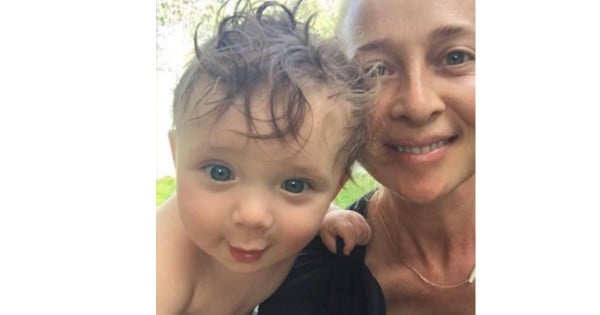 Asher Keddie with baby Valentino. Via Instagram
Keddie, a mum to both 11-month-old Valentino and stepmum to Luca, 5, told OK Magazine that bringing Valentino with her was a non-negotiable.
"I will be bringing my child to work every day, that was part of the deal."
Producer Imogen Banks, who's been with the production since its 2010 pilot told Fairfax Media that the break between seasons was long due to "personal things."
"It's complicated. It's partly to do with financing and partly to do with personal things going on for everyone. It was good to have a break from it, even though it was kind of an enforced break, and it was really good to consider if we were going to come back. I cannot understate how difficult that decision was for us all, but it was galvanising once we'd made it. And then it became fun."
Like all women returning to work Keddie admitted it was nerve wracking, but as her co-star Kat Stewart revealed earlier this year the Offspring set is very family friendly.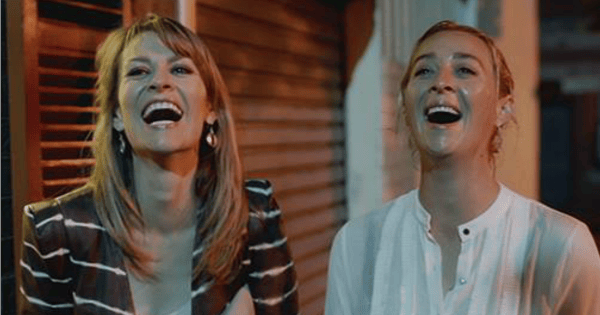 Kat Stewart gave birth to her daughter in April. Via Ten.
Stewart told The Daily Telegraph she would also be taking her daughter Georgia, three-months-old to work.
"I think it will only enrich the experience of doing the show having them around," Stewart said.
43-year-old Stewart, who plays Nina's sister, Billie already occasionally brings her son, Archie, 4, with her.
"Archie was on set with me when he was really little and I'm doing the same with Gigi," she said.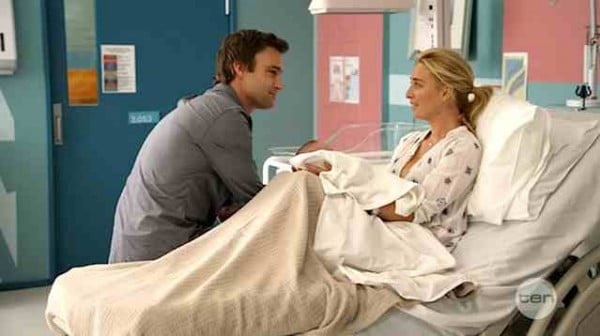 Asher Keddie on Offspring, she gave birth in season 4. Via Ten
Keddie told Fairfax Media that returning to work had been a big decision.
"I'm just getting myself ready and preparing mentally and making the psychological shift from a really long hiatus," Keddie said about returning to work as a new mum.
"It's been two years that I haven't worked, so I feel really energised and really ready to come back."
Post continues below.
When Asher's character, Nina had her daughter, Zoe in season four she was introduced to the ups and downs of having a baby on set.
"People have said for years `never work with children or animals' but I couldn't disagree more. ' She told The Sydney Morning Herald at the time.
"I've had the most fantastic time working with a baby on set," Keddie said, "because you just never know what you're going to get. The challenge of that is wonderful as an actress ... it's really good for you," she said.
"You just have to be on your toes. If the child is teething, or hungry, or tired or just doesn't want to play that particular day in a scene, you've gotta go with it. The scenes inevitably shift somewhat but I just found that really exciting. I've had a really good time doing it."
The 41-year-old might just have even more excitement headed her way if her husband, Vincent gets his way.
Keddie's husband, an artist told The Project last year he's hoping to have more children soon.
"I'm working on Asher having more and more children so each year I can paint them."