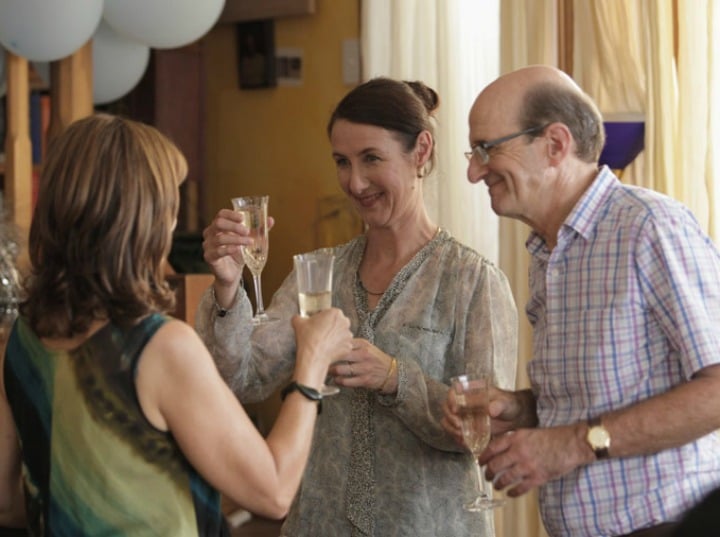 A couple of weeks ago the internet went into a mini meltdown.
I'm quite partial to a meltdown or two so I know one when I see one.  I saw the news first appear on my Facebook feed and soon after it popped up on Instagram.  Text messages followed soon after.  It was going viral and I swear this is true; I even overheard the "news" just an hour later when I was at a café grabbing a quick takeaway coffee.
Offspring Season Six. Returning 2016.
Oh my giddy aunt.
Offspring first premiered in 2010 and became an instant hit with a cult following.  Superbly written (Debra Oswald is truly a genius) it was a show that resonated with many.
I know I connected with Nina.  Her messy head, inside thoughts, ramblings, insecurities and inner monologue made me feel normal.  Just when I thought I'm the only one who over thinks thinking and questions everything, along comes a show where this one virtue is the very reason why the main character feels like my own kindred spirit.  I know I'm not alone in thinking this.
There is a little bit of Nina in all of us, and if you aren't like Nina then you are almost certain to be a bit like Billie.  Despite their craziness and probably because of it, I think there were times I wanted to be a Proudman.
Never mind these are fictional characters: Offspring had my heart.
The news that season six was returning made me feel a bit warm inside.  That of course had me wondering what it is about a television show that had this impact on me but with nearly 250,000 Facebook likes clearly this is a show that unites.
My guess is that it is first and foremost the writing.  Raw and uplifting. This is no Summer Bay or Ramsay Street. The stories are relatable. Relationships, family dysfunction, family love, infidelity, work conflicts, infertility and of course grief.  It is the combination of these life forces and some terrific music that is why I loved it so much and I suspect many others did as well.
Why hello Nina, my old friend, it will be good to see you again.
The Proudmans have given us a gentle reminder about some important things worth remembering.  So as we prepare for season six I thought I'd reflect on some of these life lessons thanks to Nina.
Make peace with your past.
Early on we learn of Nina's first marriage.  This is around the time that she falls hard for her new colleague (dishy Dr Chris Hamal) who is also carrying some baggage of his own.  In order for Nina to move forward with Chris she needs to get past her past and so a visit to her ex husband ensues.