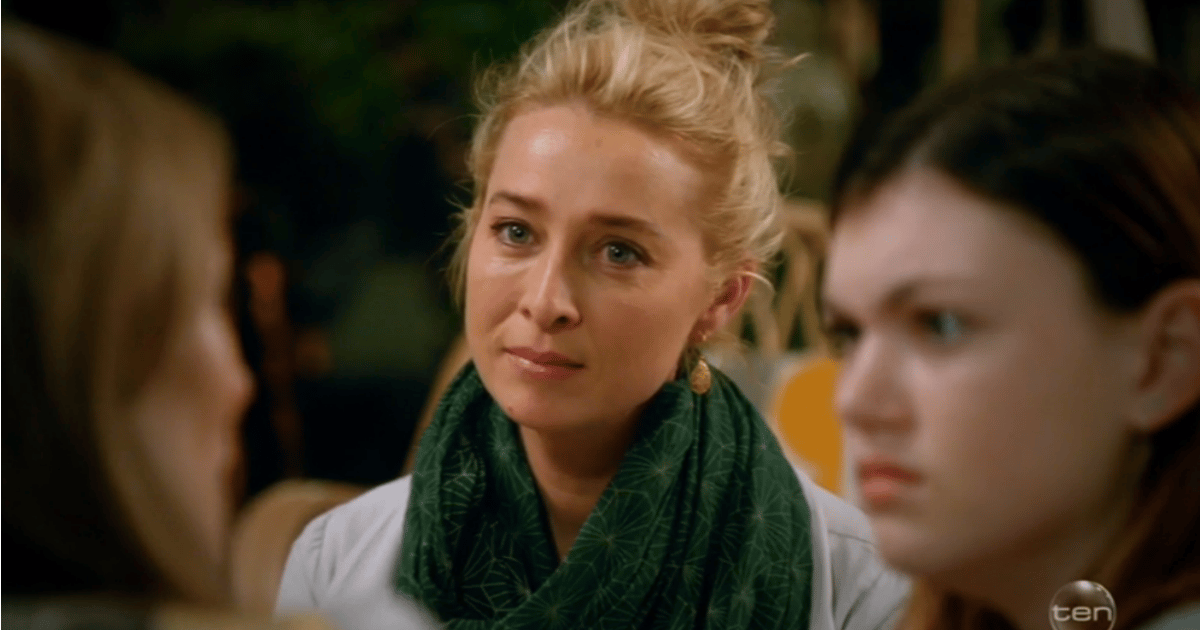 Oh God, NINA IS GOING TO HAVE PATRICK'S BABY!
Probably.
Maybe.
Sorry, let's back it up and start at the very beginning.
Nina is dropping little Zoe off at her first day of day-care and like every first time parent, she's hesitant to leave her tiny human. But Zoe seems pretty happy to play with the other kids and in reality, Nina really can't stick around too long.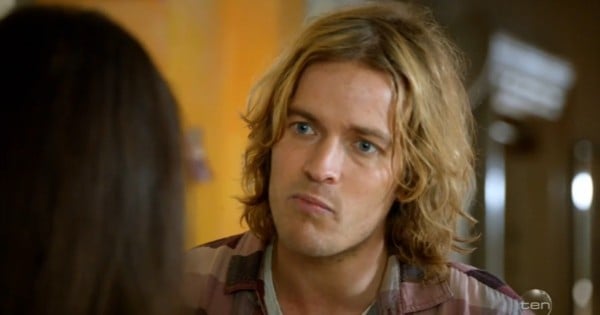 Image via Channel 10.
She's got that whole "wrong baby sent home with parents" drama to worry about at the hospital.
In fact, babies are the root of every little bit of drama in this episode of Offspring, evil little troublemakers that they are.
First up, Kim tells Zara that she and her wife are thinking of having another baby and that, if possible, they'd like Jimmy, Zara's husband and current Uber driver, to provide that extra ingredient they need to make a baby cocktail mixture complete.
Zara, apparently, is thrilled to offer up her husband's sperm like it's a cup of sugar and for a moment, all seems fine and dandy in this baby maker arrangement.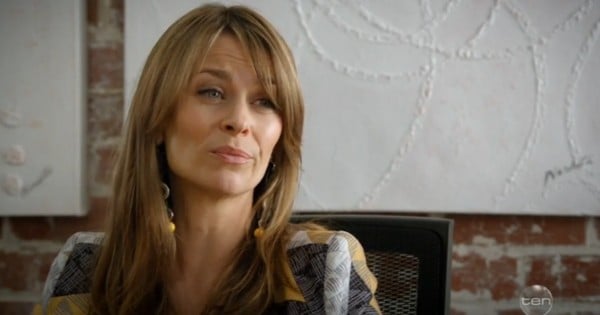 Image via Channel 10.
That is, until they consider the feelings of Clegg, who graciously helped them out with the conception of their first child. Kim confides in Cherie what she plans to ask Jimmy and right away. Cherie knows that her lover is about to have his feelings crushed.
After all, he feels like he is the only one who has the "magic potion" to give Kim a baby.
Instead of sitting Jimmy down and asking him privately, Kim and Zara decide to spring this announcement on him in front of all their family and friends.
Zara and Kim can barely keep the grins off their faces as Kim makes the public request. And the reactions are swift and brutal.
Image via Channel 10.
Clegg assumes at first the he is the chosen sperm donor and when Cherie breaks it to him that "they don't want you" he throws what can only be described as a tantrum. It's okay, Clegg, I'm sure your sperm is fantastic. They don't know what they are missing.
Jimmy is at first speechless, and then a dumfounded look crosses over his face as he realises exactly what is being asked of him. Poor guy, all he wanted to do was eat some leftover tacos with his friends and now he finds out his wife wants him milked for sperm so she can pass it out to her friends like extra salt on a margarita glass.