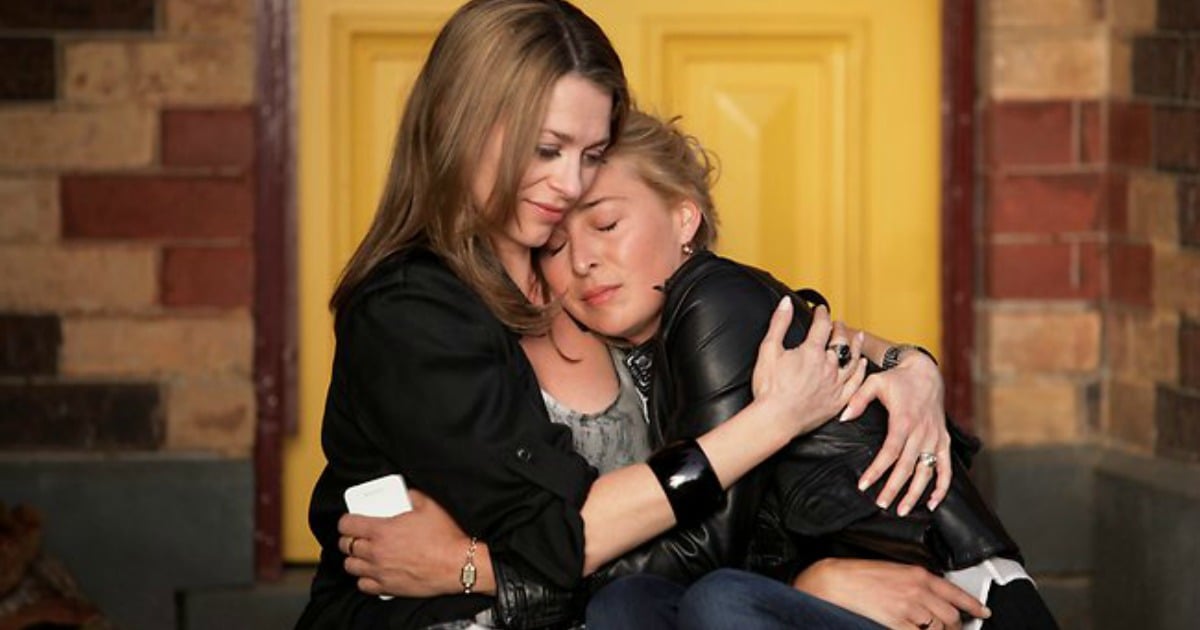 We've been waiting years for this moment and, finally, it's here.
We've just been treated to the first episode of Offspring season six and boy, that was intense.
Now, I know there's a lot to talk about.
Nina's love life, Nina's wardrobe, how big Zoe looks now, are we sure we like Nina's new house and what's in store for Billie and Mick. Where is Mick?
Look, we'll get to all that. But first we have to discuss the elephant in the room, the zinger that the Offspring writers just tossed our way. The thing that's paved the way for a whole lot of trouble in season six.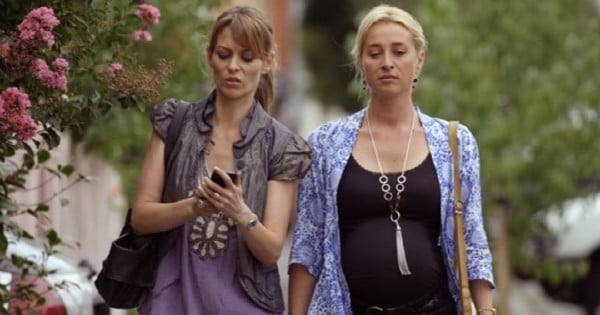 Nina, Billie and Jimmy have a brother. An actual grown up, adult brother.
A secret, hidden half-brother named Will who made his way onto the show under the guise of a new love interest for Nina. Or at least that's what the pre-show promos led us to believe.
Turns out, Will is not an eligible bachelor who will make Nina tongue tied and weak at the knees, but the son of Darcy who has only just discovered that he has a pretty large extended family.
Listen to Mia Freedman, Monique Bowley and Kate De Brito dissect Ep 1 of Offspring on Mamamia Out Loud. Warning: Spoilers. Warning 2: Mia is NOT keen. (Post continues after audio):
Imagine finding out that you not only have a secret family, but they're the kooky Proudmans and really, the fun is just getting started.
So, now we are left questioning how the presence of Will will affect the Proudman family.
Will they welcome him with open arms? What does this mean for Nina, who is actually not Darcy's biological daughter and knows what it's like to discover a little surprise in your parentage. Will this stop Billie from heading back to the UK? Will Geraldine be high for the rest of the season? We wouldn't blame her.
Let's revisit our top five favourite Offspring moments. (Post continues...)
The bond between Nina, Billie and Jimmy is a strong one, made even stronger by the recent death of their father.
Now we just have to wait and see how this Will fits into their lives.
Expect fireworks.
Keep your eyes peeled for the full Offspring recap on Mamamia tomorrow. 
You can listen to the full episode of Mamamia Out Loud, here: