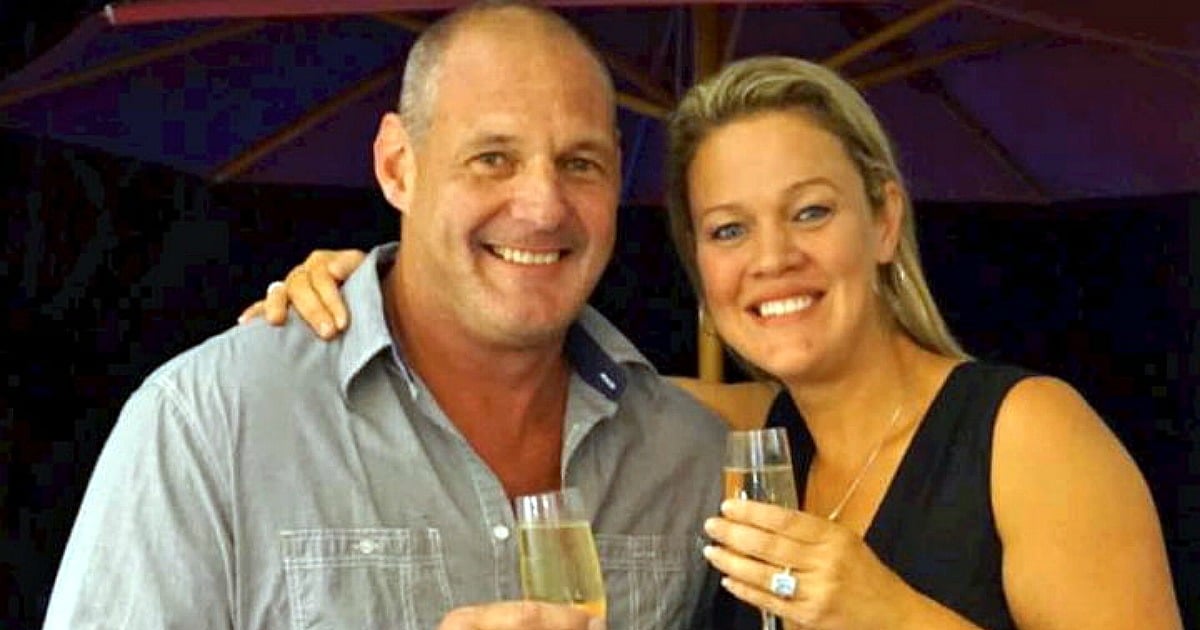 A well-respected former police officer has died just two days after proposing to the mother of his two-year-old son. Jeff Brown, 50, died in his sleep from heart failure on the morning of October 31.
The Daily Telegraph reports the former cop had asked partner Amy Turbill, 38, to marry him while on a surprise weekend away. Brown was said to have presented a diamond ring while the pair lounged beside a pool at a Mollymook resort.
Turbill shared her utter devastation with the paper.
"In 48 hours I went from thinking we were going to be planning a wedding to planning his funeral. It was surreal," she said. "All the dreams you have for each other are suddenly gone."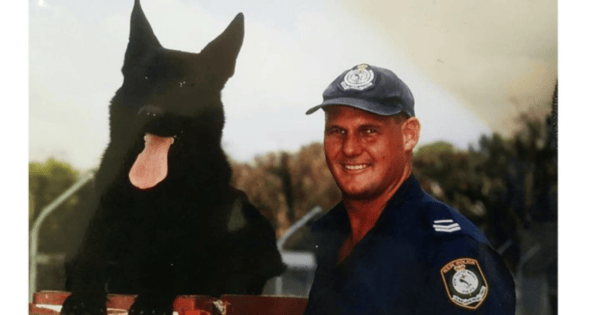 The former officer also has a 27-year-old daughter, Ashleigh, and a granddaughter, Natasha, in addition to William, the two-year-old he shares with Turbill.
Turbill, who also served in the NSW police, told the paper he was a man who was as brave as he was kind.
"He was so brave. You have to be brave in the dog squad but he was the first person to stand up and be in front," she said.
"So many people have said to me the Macquarie Field riots was one of the scariest things they went through, but when he stood in front of them, they never felt safer, because he was there. His proudest achievement was his dogs."
"He trained them so well and cared for them so much."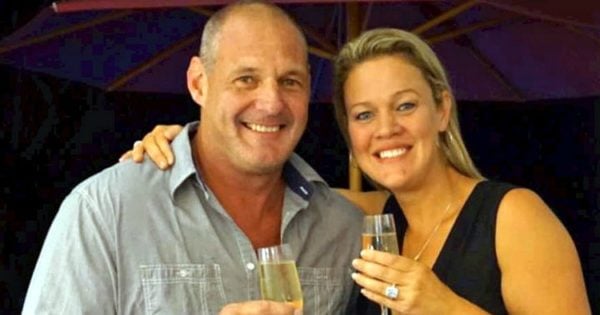 Brown retired from the force in 2011 with medical issues supplied as the reason for leaving. The former officer served 14 years on the dog squad where he was deployed on the front line of such iconic events as the Macquarie Field riots.
Turbill told the paper the pair had met in 2002 but had only started dating in 2012.
"He used to tease that it took him 10 years to get me to say yes to a date," she said. "We had an amazing love. An intense love. A once-in-a-lifetime love. One that will last my lifetime.''
The pair had planned to move to Port Macquarie next year before they began wedding arrangements.
Thank you - just by clicking on this and other content on Mamamia, you are helping to fund education for some of the world's most disadvantaged girls.
Together with our commercial clients and charity partner Room to Read, Mamamia's goal is to be funding 1,000 girls in school each and every day, by June 2020.
Learn more here about our ongoing mission to make the world a better place for women and girls.