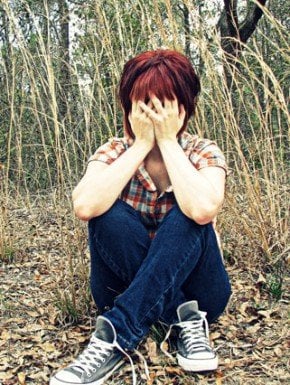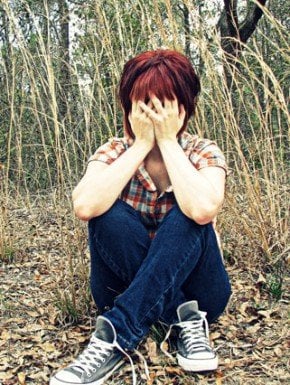 We've all been there…
Through a twist of bad luck, or the wrong click of a link, we've seen something awful that we can't un-see.
But just because looking at disturbing, sexist, racist or just plain ghastly images is a common occurrence, it doesn't give people the right to force their aesthetic horrors on unwitting passers-by. Yet that is exactly what's happening in Townsville right now.
A pickup truck with an image of a bound and gagged woman painted into its back wall is being proudly driven around the town, creeping out everyone who has to look at it. If you want to see that image, you can click here. (We've decided not to publish it here, a description suffices).
Not nice, was it? Of course, when you clicked the link above, you consented to seeing that image. Townsville residents weren't offered that choice. Can you imagine how disturbing it would be to see that ute drive past you at an intersection? Unpleasant as the subject matter is, the painter is a dab-hand, and the "artwork" looks incredibly realistic. Which makes the whole thing that much worse.
"From a distance you possibly would think it is real… I felt quite threatened (at first)," Jane Chester, a resident of nearby Mount Louisa said of the image, when speaking with Townsville Bulletin. 
"It is bad enough that there are people living with the pain and fear of domestic violence without them having to see this image condoning and glorifying abuse."
In a follow-up story, Bulletin reported that Bree Benyon, the woman who posed for the violent image, thought the town's offended residents should develop a "sense of humour". "My dad did the print six months ago and it was my stepmum's car," she explained.