Oh goodness.
Not again.
This year, footage was obtained and shared by media website Mumbrella, which saw Channel Nine presenter Amber Sherlock questioning her colleague Julie Snook about her outfit just before they went to air.
You see, all three women in the segment, Sherlock, Snook and psychologist Sandy Rea, were wearing white.
Can you imagine three people going to air wearing exactly the same thing?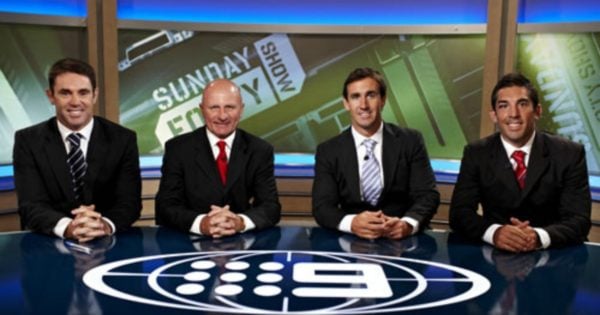 Oh. Ohh. Nevermind.
But Mamamia has obtained new footage of three women, once again, dressed identically - right before going to air.
There are two primary rules of live television. Firstly, women cannot be seen wearing the same colour. Secondly, there is only space for one banana suit. Otherwise the whole thing will just look absolutely ridiculous.
We all just have to remember that sometimes, the world of television is absolutely bananas.
NOTE: It also goes without saying that workplace bullying is no laughing matter. If you are going through a hard time and need to talk to someone, please call Lifeline on 13 11 14.
Mamamia is funding 100 girls in school, every day.
So just by spending time with Mamamia, you're helping educate girls, which is the best tool to lift them out of poverty.
Thanks for helping!
Tags: