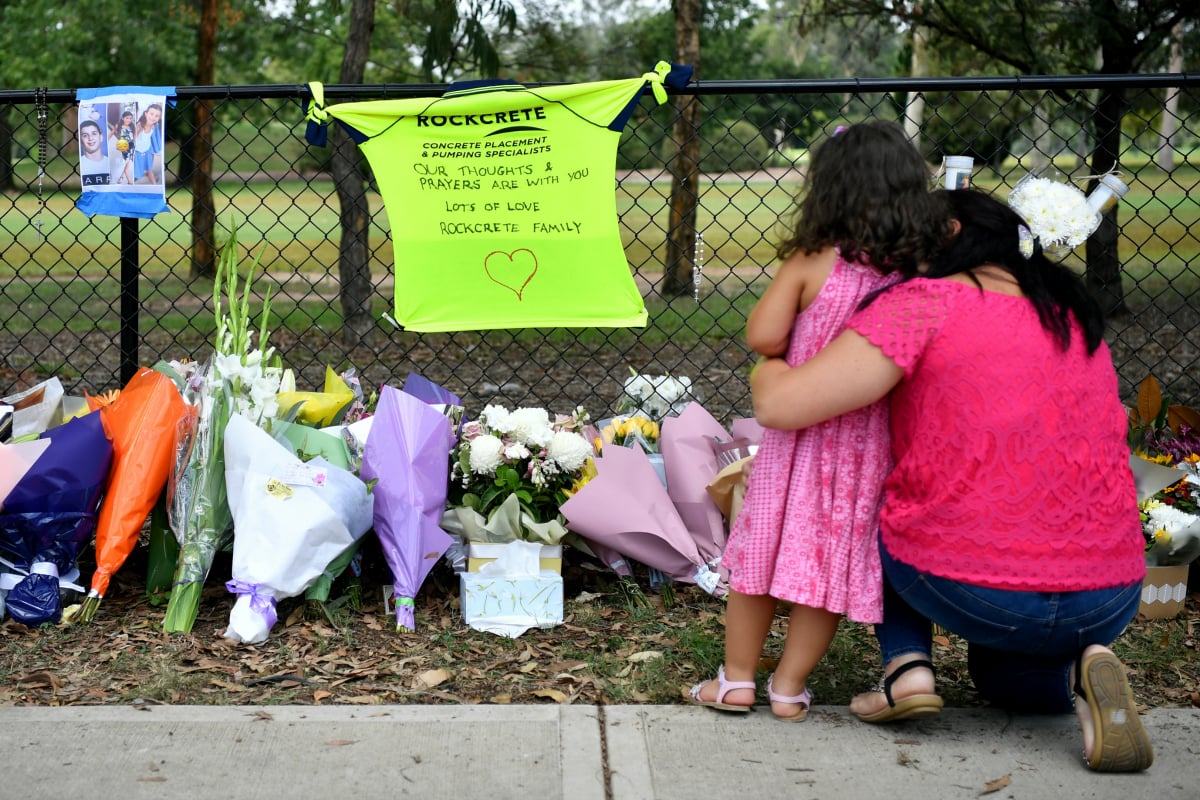 In Oatlands, a suburb in Sydney's northwest, a makeshift memorial has been created by the side of a road. Flowers, cards and soft toys have been gently laid to mark the spot where four children took their last breath on Saturday evening.
All four were family; siblings Antony, Angelina and Sienna Geagea, aged 13, 12 and nine, and their 11-year-old cousin, Veronique Sakr. The group were on their way to the local shops to buy ice cream when, just before 8pm, they were fatally struck by a ute. Three other children were injured, one critically.
The man behind the wheel, a 29-year-old local, allegedly returned a blood alcohol reading three times the legal limit.
Watch: The father of the three children killed in Oatlands has a message for drivers.

The details of the tragedy have embedded themselves, not just in members of the Sydney community, but people all around the country. Certainly because of the pure tragedy of four young lives lost, the empathy for loved ones who've been left with only memories and empty beds. But also because of the element of circumstance; the 'sliding-doors' and painful what-ifs of it all.
Their deaths were freakish. A case of happening to be in that place in that moment, when that man, in that car, left the road in that particular way.
That tragic tangle of circumstance is something dozens of people will have to agonise over for the rest of their lives. The victims' friends and family, the traumatised witnesses who rushed to help and, yes, the driver and his family.
In the deaths of these beautiful children and the 20 charges (including manslaughter, high-range drink driving) levelled by police, this man has been confronted with the utterly devastating outcome of his alleged actions that day.