1. 26-year-old bride falls ill during wedding ceremony and dies hours after marrying the love of her life.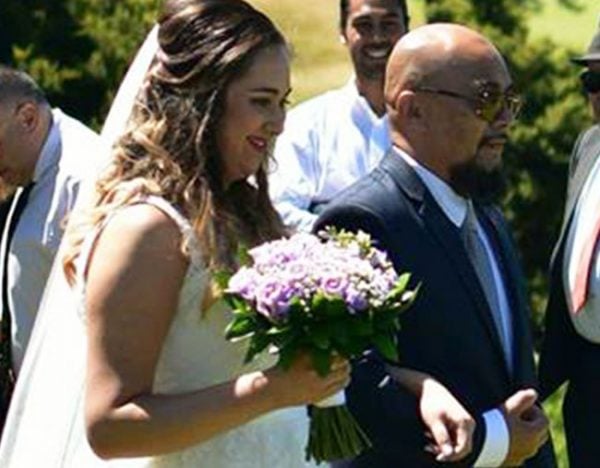 On Saturday, 26-year-old Jamieka Harford walked down the aisle to marry the love of her life, Alistair John, in New Zealand.
Everything about the wedding was perfect: Jamieka looked radiant, and the ceremony took place on the Whangaparaoa Peninsula on a beautiful summer's day.
But just moments after saying her vows, Jamieka began to feel ill. Hours later, she had died from meningococcal disease.
"Our beautiful 1st born baby girl...was abruptly taken from her father... and I in mere hours after marrying the man she loves...because of Meningococcal Disease," her mother, Linda McCarthy, confirmed on Facebook.
In a statement to New Zealand Herald, Jamieka's husband Alistair said his bride's sudden passing was a "huge shock" to everyone who knew her.
"This has been incredibly difficult to process. She was taken from us without notice by a horrible, deadly disease," he said.
A statement from the family said the wedding was "a beautiful, happy occasion surrounded by love."
"[Jamieka was] the most kind-hearted person in the world who loved life and she always put others before herself," they said.
"She was a beloved wife, daughter, granddaughter, sister, niece, cousin and friend. She will be missed forever."
The Auckland Regional Public Health Service has confirmed it is investigating Jamieka's death, and is working closely with family and those who attended the wedding to prevent the disease from spreading.
For more information about the signs and symptoms of Meningococcal Disease, click here.
2. Donald Trump rejects calls for an investigation into claims of sexual misconduct against him.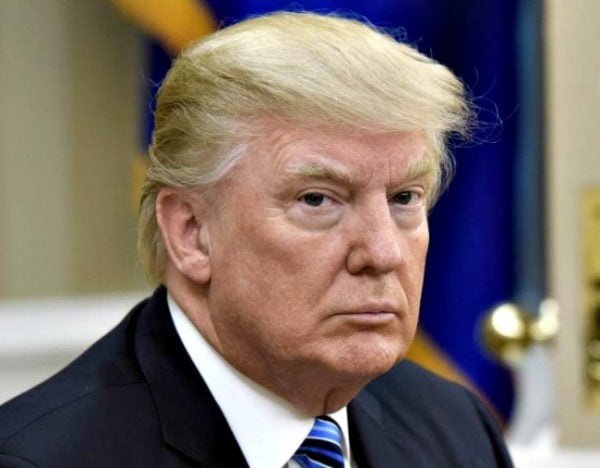 President Donald Trump has rejected calls for an investigation into claims of sexual misconduct, saying he doesn't know the women who accuse him and that is a political attack by Democrats, AAP reports.
His comments on Tuesday come one day after the White House said it had eyewitnesses who would clear him of any suspicion of wrongdoing amid the allegations, which surfaced during the 2016 presidential campaign.
On Monday, three women who previously accused Trump of misconduct called on the US Congress to investigate the president's behaviour. Trump has denied the allegations and the White House says the women are lying.
Some 50 female Democratic politicians also called for an investigation.
More than a dozen women have accused the real estate developer and former reality television star of making unwanted sexual advances against them years before he entered politics.
"Despite thousands of hours wasted and many millions of dollars spent, the Democrats have been unable to show any collusion with Russia - so now they are moving on to the false accusations and fabricated stories of women who I don't know and/or have never met. FAKE NEWS!" Trump tweeted.
He also attacked Democratic US Senator Kirsten Gillibrand, who on Monday said Trump should resign due to the allegations, following similar calls by four other male Democratic Senators in recent days.
Their call comes after fellow Democrat Senator Al Franken, under pressure from his party, announced his resignation following allegations of improper conduct.
Two politicians in the House of Representatives, one Democrat and one Republican, have also stepped down amid sexual harassment accusations.
Many of Trump's accusers came forward after a tape surfaced one month before the November 2016 election in which Trump was heard bragging in 2005 about groping and forcibly kissing women.
Trump later publicly apologised for the remarks but called them private "locker-room talk" and said that he had not done the things that he had described.
3. NAPLAN results show literacy and numeracy standards among secondary school students have not improved in the past 10 years.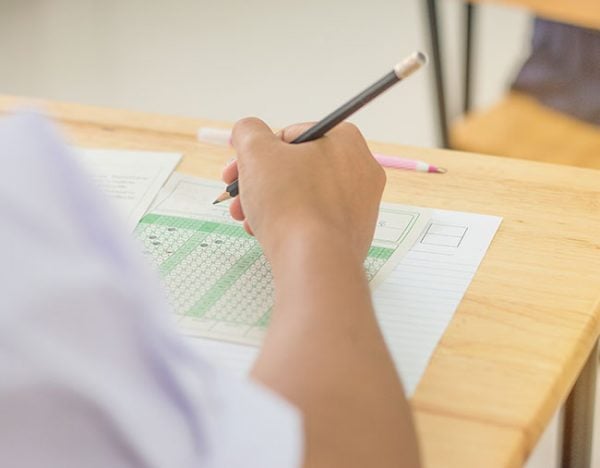 Literacy and numeracy standards among secondary students have either flatlined or gone backwards in the past 10 years, AAP reports.
The preliminary National Assessment Program - Literacy and Numeracy results in August showed small gains across the board in reading and numeracy since 2008, but results for writing had dropped since 2011.
Now the full NAPLAN report, released on Wednesday, shows their reading skills have also failed to advance.
There has been improvement at primary school levels but stagnation among secondary school students.
The reports shows girls outdoing boys in numeracy and indigenous students and those from other backgrounds making the most progress.
Minister for Education Simon Birmingham acknowledged there had not been any real progress among secondary students.
"While there have been pockets of improvement, we're not seeing the sort of consistency we should expect in these results," he told The Australian.
"We know how vital literacy skills are to setting students up for life beyond school, so the... flatlining of reading results should act as a wake-up call that some changes are required."
4. Perth Scorchers dominate the start of the WBBL season with a convincing victory over defending champs Sydney Sixers.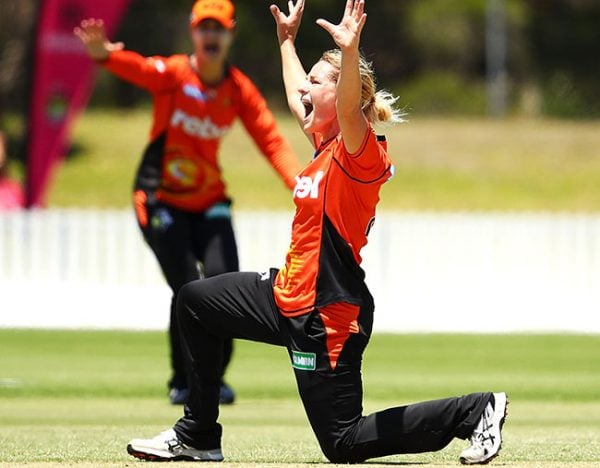 The Perth Scorchers have made a statement of intent with a stunning nine-wicket WBBL victory over in-form champions the Sydney Sixers in Wollongong.
The Sixers opened their campaign at the weekend with two hefty wins, but the Scorchers made light of the form book on Tuesday to dominate with bat and ball.
Perth eased past the victory target with 10 balls to spare, earning some revenge for a seven-run defeat in last season's final.
Opener Elyse Villani scored an unbeaten 74 from 61 balls, hitting a six to win the match in emphatic fashion as the Scorchers reached 1-123, in reply to the Sixers' 8-122.
Player of the match Villani enjoyed valuable support from Nicole Bolton as the pair made short work of the bowling to put on 106 for the opening wicket.
Batting didn't seem so easy on the North Dalton Park deck for the Sixers who lost their three big-name players at the top of the order with just 47 runs on the board.
Openers Alyssa Healy and Ellyse Perry both fell to smart catches for 15, while recent centurion Ashleigh Gardner made only seven.
Only a quickfire 33 from 25 balls from Erin Burns helped the score past the 100 mark against a disciplined all-round Scorchers bowling effort.
5. Children's television show Peppa Pig is being blamed for the world's 'misuse' of GPs.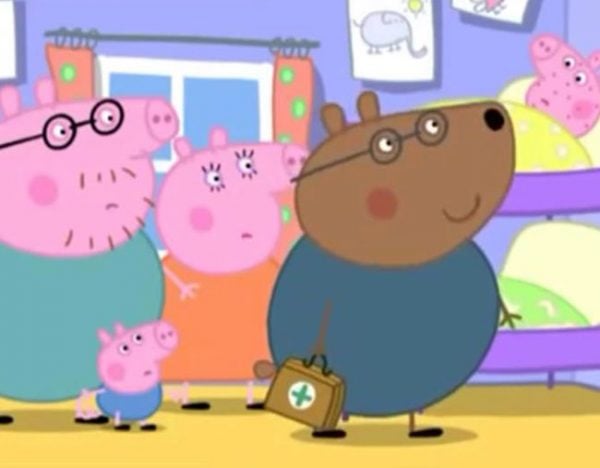 Cartoon character Peppa Pig has been blamed for contributing to patients' unrealistic expectations of what they can expect from their GP.
A general practitioner, writing in the Christmas edition in the British Medical Journal, also suggested the TV show aimed at preschoolers could be encouraging inappropriate use of services, AAP reports.
Dr Catherine Bell said she has often wondered why some patients immediately attempt to consult their GP about minor ailments, and as the mother of a toddler who is an avid watcher of the series, she writes that she think she has discovered the answer.
Among the characters on the show is Dr Brown Bear, a GP who works alone and also appears to provide his patients with an excellent service, prompt and direct telephone access, continuity of care, extended hours, and a low threshold for home visits.
In the tongue-in-cheek piece, she offers a number of case studies and considers the potential impact Dr Brown Bear's actions could have on patient behaviour.
In the first, Dr Brown Bear makes an urgent home visit to a three-year-old piglet with a facial rash.
He reassures the parents it is "nothing serious" and offers a dose of medicine, adding that the rash is likely to clear up quickly regardless.
This case questions whether Dr Brown Bear is an unscrupulous private practitioner for conducting an arguably clinically inappropriate home visit, writes Dr Bell.
"It is also an example of unnecessary prescribing for a viral illness, and encourages patients to attempt to access their GP inappropriately," she adds.
Dr Bell, who is based in Sheffield, also writes of how Dr Brown Bear makes an emergency visit to the playgroup after a three-year-old pony coughs three times.
After examining the patient, he administers a dose of medicine immediately and warns that the cough could be transmitted to others.
When the rest of the playgroup attendees and their parents develop symptoms, they are all given a dose of a pink medicine.
Dr Brown Bear then also develops symptoms, which Dr Bell suggests shows he is suffering from "burnout".
"His disregard for confidentiality, parental consent, record keeping, and his self prescribing indicate that the burden of demand from his patient population is affecting his health.
"He is no longer able to offer the level of service his patients have come to expect," she adds.
Peppa Pig is broadcast in more than 180 countries, meaning that the way primary care is portrayed is likely to be influential to many people all over the world, writes Dr Bell.
6. Merriam-Webster's word of the year has every woman cheering.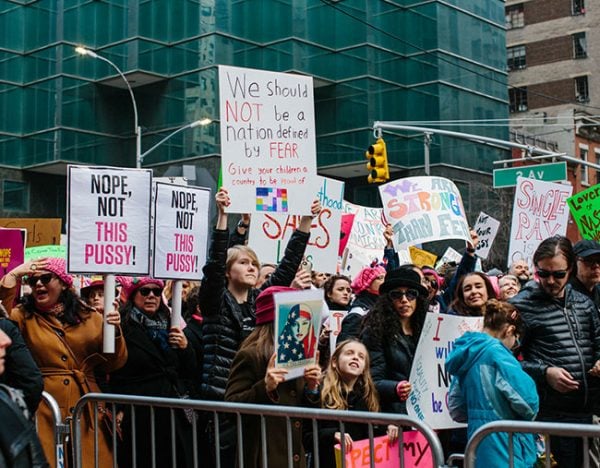 Merriam-Webster has revealed 'feminism' as its word of the year for 2017, AAP reports.
Company lexicographer and editor at large Peter Sokolowski says the word hung in the air throughout the year.
It saw a 70 per cent increase in look-ups over 2016 on Merriam-Webster.com and experienced a major spike around the Women's March in January.
Kellyanne Conway's "I am not a feminist" remarks at the Conservative Political Action Committee gave the word another push. So did the takedown of Harvey Weinstein.
Merriam-Webster's decision follows Dictionary.com's word of the year designation of 'complicit', a word that made the Merriam-Webster short list.
Other runners-up: recuse, empathy, dotard, syzygy, gyro, federalism, hurricane and gaffe.
Wondering about gaffe? It was a go-to for the media after the wrong best picture winner was announced at the Academy Awards.