Canadian actress Sarah Edmondson joined Nxivm, a self-help group located in Albany, New York, a decade ago.
The company markets itself as, "a new ethical understanding that allows us to build an internal civilization and have it manifest in the external world," which uses an unnecessary amount of words to say, well, precisely nothing.
But Edmondson was attracted to its promise of empowering women in their 30s and 40s.
In January of this year, Lauren Salzman, described as a "rock star within the company," asked Edmondson to join a secret faction of Nxivm. She eagerly agreed.
A few months later, she says she found herself sitting in a living room with four other women, handing over "naked photographs or other compromising material" to be used as collateral if anyone disclosed private information about the group.
On Tuesday, the New York Times published a damning report about the practices employed by Nxivm, a group that claims to be about "personal development".
Edmondson was told that she would be receiving a small tattoo as part of the initiation process. But that is not what happened.
One woman claims they were required to address their 'master', begging; "Master, please brand me, it would be an honour". They were then instructed to undress and lie-down on a massage table.
While they were physically restrained, a doctor used a cauterising device – a tool typically reserved for animals – to sear a square symbol on each of the women's hips.
The New York Times reported that the procedure took between 20 and 30 minutes, and "for hours, muffled screams and the smell of burning tissue filled the room."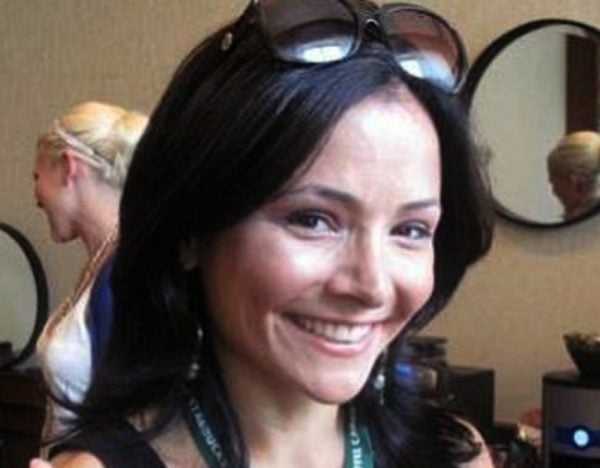 "I wept the whole time," Edmondson said, "I disassociated out of my body."
The allegations against Nxivm are far more consistent with the tenets of a cult than a program with a genuine incentive to help its constituents.
Nxivm was founded by Keith Raniere, a man who has often been described as a "cult-like leader", in 1998.
Over the past two decades, he has been referred to as "dangerous", and one report says Raniere manipulates women into having sex with him by billing it as a "spiritual experience, a transfer of his godlike energy." He has been accused of engaging in sexual relationships with at least two minors, one of whom has since died by suicide, and exploiting his status to have sex with students of Nxivm.
Within the group, they refer to Raniere as 'Vanguard'.
Listen: I recommend the very best true crime podcast on Mamamia Out Loud. (Post continues below...)
Former members say he "urged women to follow near-starvation diets to achieve the type of physique he found appealing."
It is alleged that failure to adequately fast, or abide by the groups stringent rules, results in "physical punishment". Any attempt to leave is said to be met with tactics of intimidation.
Dr Brandon Porter, a physician who has worked for the company, filed a complaint in July of this year to the New York State Department of Health against a woman named Danielle Roberts - a representative of Nxivm.
Dr Porter was enlisted to work on an experiment, where women were shown highly graphic and violent material while their reactions were monitored.
"The women said they were not warned that some of the clips were violent, including footage of four women being murdered and dismembered," Dr Porter recalled.
These allegations are yet to be verified.
But if Nxivm does indeed brand women, blackmail them, and physically punish them for not abiding by their rules, then it is not a self-help group.
It's a cult.