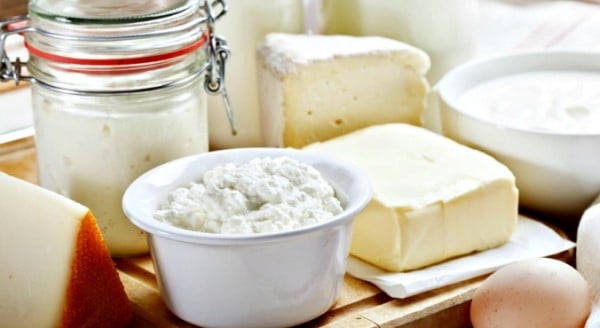 Image via iStock. By: Jerome Sarris, University of Melbourne.
Dietary nutrients are critical for brain structure and function, so they have a potentially profound impact on mental health. An increasingly robust body of research points to the detrimental effect of unhealthy diets and nutrient deficiencies, and to the protective value of healthy diets – along with select nutritional supplements as required – for maintaining and promoting mental health.
Research literature suggests dietary improvement and nutritional interventions may help reduce the risk, or even arrest the progression, of certain psychiatric disorders. Clinical studies support the use of certain nutrients, which influence a range of neurochemical activities beneficial for treating mental disorders, as medicinal supplements.
Evidence from clinical research supports the use of several nutritional medicines for certain psychiatric disorders: omega-3 fatty acids; N-acetyl cysteine (NAC); S-adenosyl methionine (SAMe); zinc; magnesium; vitamin D; and B vitamins (including folic acid). Other natural compounds such as amino acids, plant-based antioxidants and microbiotics (derived from fermented food or laboratory synthesis) are also known to influence brain health. (Post continues after gallery.)
But while some evidence supports these natural compounds as having brain chemical-modulating effects, or having a role in treating certain mental disorders, we cannot currently name particular foods as being effective for the treatment of mental illness.
The best nutritional advice at this point is to cultivate an unprocessed wholefood diet, with judicious prescriptive use of nutrients (if required) based on advice from a qualified health professional.
In the meanwhile, here are seven key nutrients that may positively influence brain health, and the foods they appear in.
1. Omega-3
Polyunsaturated fats (in particular omega-3 fatty acids) have a vital role in maintaining proper neuronal structure and function, as well as in modulating critical aspects of the inflammatory pathway in the body. Taking omega-3 supplements appears beneficial for addressing symptoms of depression, bipolar depression and post-traumatic stress disorder. And it may potentially help prevent psychosis.
Omega-3 fats can be found in nuts, seeds and oysters, although the highest amounts exist in oily fish such as sardines, salmon (especially King salmon), anchovies and mackerel. Due to higher levels of mercury, larger fish, such as mackerel, should be consumed in moderation.
2. B vitamins and folate
We need B vitamins for a range of cellular and metabolic processes, and they have a critical role in the production of a range of brain chemicals. Folate (B9) deficiency has been reported in depressed populations and among people who respond poorly to antidepressants.
Several studies have assessed the antidepressant effect of folic acid (the synthetic form of folate) with antidepressant medication. Some show positive results in enhancing either antidepressant response rates or the onset of response to these medications.