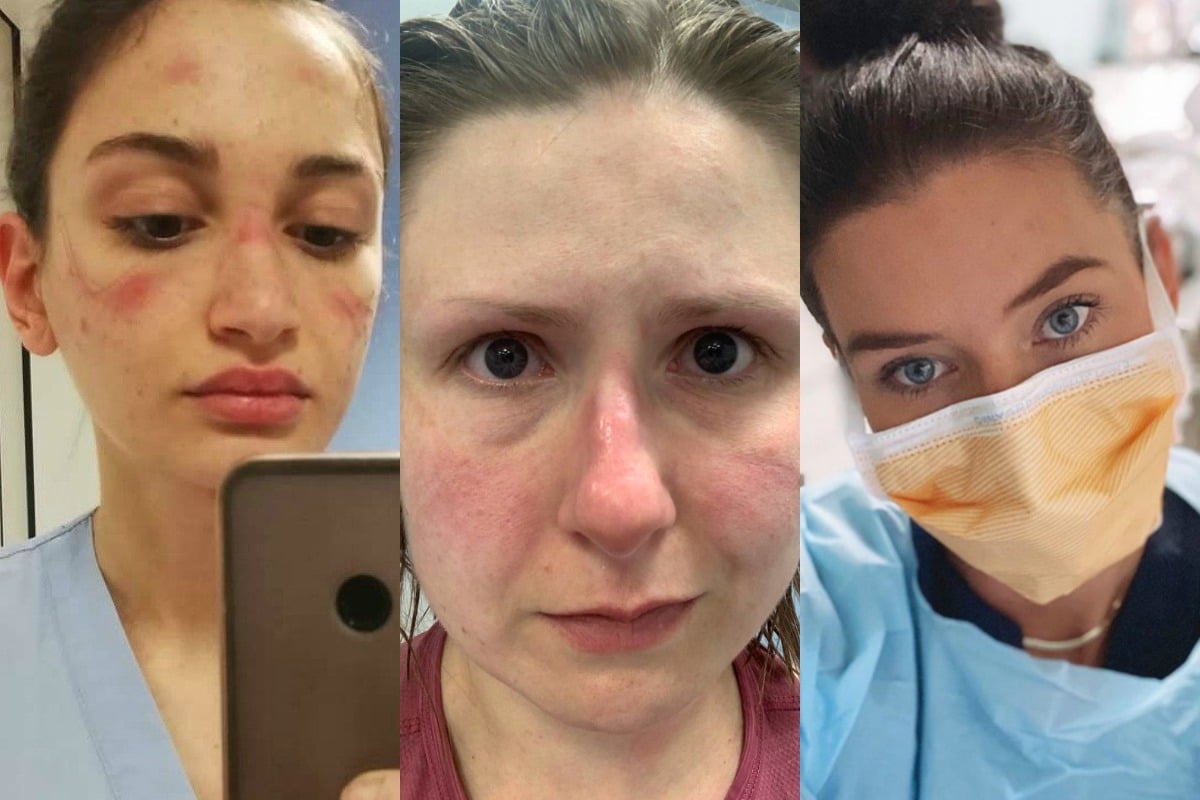 Healthcare staff around the world are tired.
Tired, and sore, and run off their feet – and they know the end is still far, far off in the distance.
"I feel broken – and we are only at the start. I am begging people, please please do social distancing and self isolation," wrote British nurse Natalie Silvey on Twitter.
All your COVID-19 questions, answered. Post continues below video.
She'd just spent nine hours in personal protective equipment moving patients critically ill from COVID-19 around London.
Her face wore the marks of the busy, high stress, uncomfortable shift with deep red and purple bruises caused by the mask she must wear to keep herself safe while working on the frontline of the coronavirus pandemic.
"I feel your pain."
In reply, first responders, doctors and nurses shared their own photos to show exactly what it's like on the frontline and the toll it can take – not just mentally, but physically as well.
This is Giorgio, Modena. After 12 h straight pic.twitter.com/JKzGfw1l0i

— ScaltritiLab (@ScaltritiLab) March 22, 2020