Mineral foundation is nothing new.
Although it's been around for decades, mineral foundation really blew up in terms of popularity about eight years ago. At that time every makeup brand known to man launched a mineral foundation of some description.
Why? Because mineral foundation, mostly in powder form, is free from any chemicals or fillers, instead using minerals from the earth like titanium dioxide, zinc oxide, mica and Iron oxides.
These natural compounds offer great coverage and luminosity to the skin, don't clog pores and are totally free from nasties. Ticks all round.
The hype has died down since then, but a bunch of mineral foundations have stood the test of time, with one standout in particular: Nude By Nature.
The Nude By Nature Powdered Mineral Foundation in Medium is constantly on the top seller list of Australian retailers, year after year. People I know who use it rave about it. And yet, despite being a beauty journalist, I never got around to trying it.
Until now.
So, I got my hands on the Nude by Nature Natural Beauty Good For You Complexion Set, $35.99 – a starter pack, if you will, of all the best Nude By Nature products.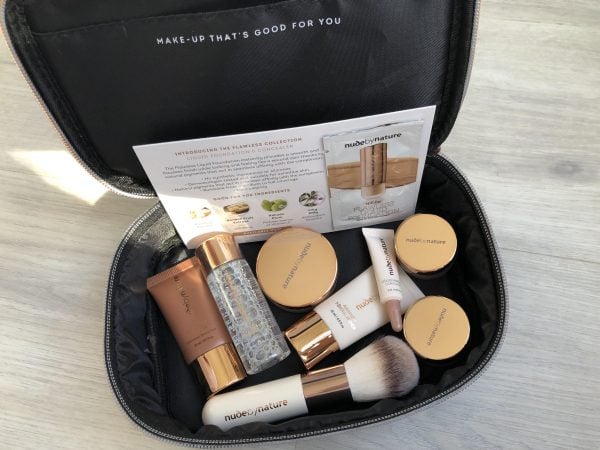 After applying my day cream and waiting for it to 'dry' (something I recall needing to do when using a powdered mineral - usually I whack my liquid foundation straight on top), I got started by swirling some of the powder onto the brush using the lid of the pot.
I started by buffing the powder into my cheeks, on and around my nose and down my t-zone. I was impressed by how pigmented it was - I didn't need much at all.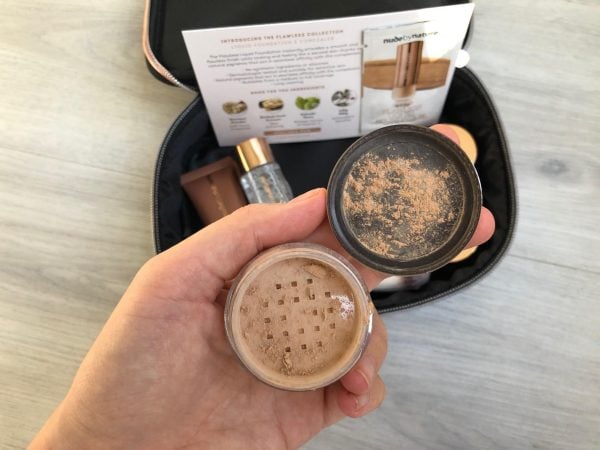 Re-loading my brush, I continued to buff the powder in (and buffing is the key here - circular strokes with a medium to firm pressure), working outwards towards the edge of my face where I naturally need less coverage.
At this stage I started to worry. My face looked a little...powdery. But I remembered that mineral foundations often need a bit of time to settle, so I didn't freak out too much.
I did my eye makeup before I finished my base, which on this particular day probably took just under 10 minutes (false lashes, you know?).
By the time it came to doing my under-eye concealer, bronzer and cheek highlighter, the powdery finish to my face was gone - the natural oils in my skin had let some radiance shine through and my skin now looked glowy and even.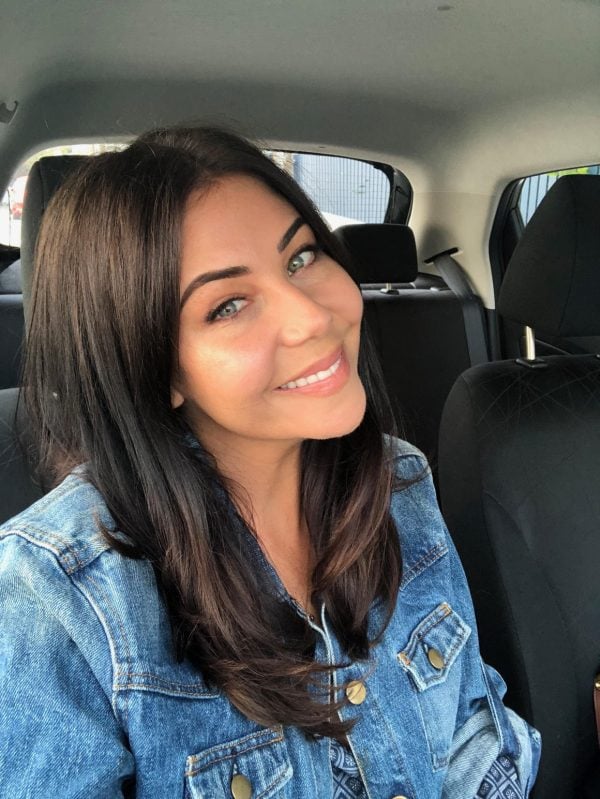 I should point out that I have combination skin, so as the day went on my skin continued to look dewy, which I loved. If you have dry skin you might like to spritz your face with a hydrating mist to bring out the glow from the foundation.
The rest of the products that came in the kit were winners, too. I especially loved the sheer light bronzer and the makeup remover.
Come that night my face still looked put together, sans any need for touch ups. In fact my husband and I went to a friend's house for take away and our friend said to me "why do you look pretty?"...I'll take that as a win.
Check out a selection of Nude By Nature products which are currently on sale.
The Mamamia Out Loud enter heated debate as to whether or not it's problematic to try on lipstick in a store.