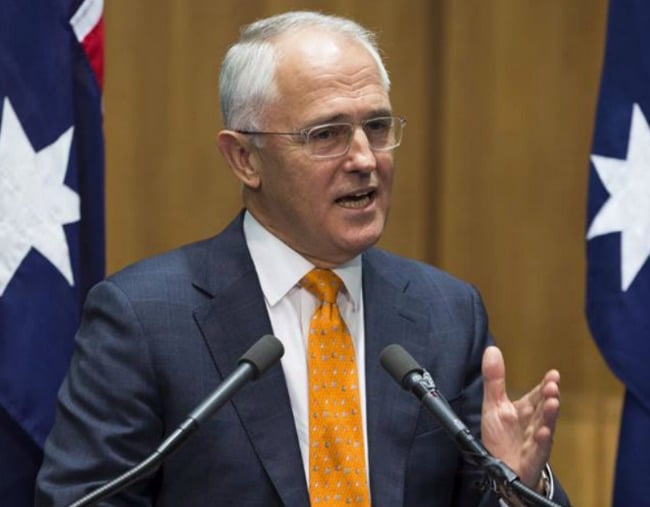 Australian authorities have foiled a terrorist conspiracy to bring down an aeroplane using an improvised explosive device.
Four men are in custody after NSW and Australian federal police officers raided properties in the Sydney suburbs of Surry Hills, Lakemba, Wiley Park and Punchbowl on Saturday afternoon.
Prime Minister Malcolm Turnbull says the operation disrupted "a terrorist plot to bring down an aeroplane".
"Be assured that our number one priority is to keep you safe," he told reporters in Sydney on Sunday.
"That is our focus, that is our determination."
Australian Federal Police Commissioner Andrew Colvin said security agencies became aware "in recent days" of a plan to commit a terrorist act using an improvised device.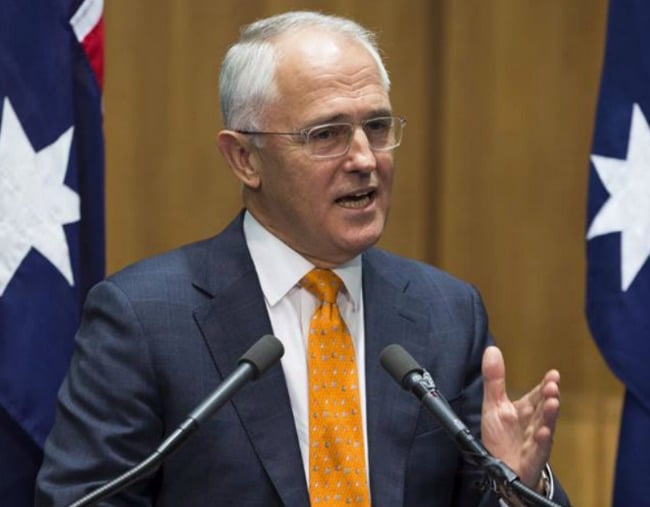 "At this stage, we don't have a great deal of information on the specific attack, the location, date or time," he said.
"However, we are investigating information indicating that the aviation industry was potentially a target of that attack."
The plot, Mr Colvin said, was believed to be Islamic State-inspired.
The four men have not yet been charged and have already been in custody for 12 hours. Authorities will need to apply to a magistrate to hold them for longer as the investigation continues.
Mr Colvin said additional searches could take "many more days" and while he confirmed officers found items of interest during the initial raids, he declined to go into detail.
Asked about the capability of the group to carry out the plot, he replied: "We've taken this threat very seriously".