Stephanie King died while trying to save her children after their car was swept into the raging Tweed River in northern NSW on Monday afternoon.
The 43-year-old's body has been retrieved from the car alongside the bodies of her seven-year-old son Jacob and 11-year-old daughter Ella Jane.
The mother of three was found holding one of her children, and police believe she lost consciousness trying to free them from the crash.
"That woman is a hero, she died trying to save her children," LAC Superintendent Wayne Starling told the media on Tuesday.
"I have no doubt she would still be alive if she wasn't trying to save her children."
Eight-year-old Chloe May did escape the sinking vehicle and suffered scratches and cuts but no life-threatening injuries.
"[Chloe May]'s obviously traumatised by the incident," Tweed Byron LAC Chief Inspector Mick Dempsey told ABC Radio.
Ms King has been described as a "remarkable woman". She was driving along muddy Dulguigan Road in the tiny flood-ravaged town of Tumbulgum when the vehicle veered of the road.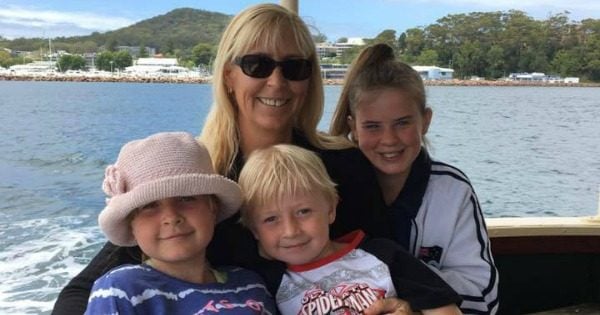 Police divers from Sydney arrived mid-morning on Tuesday to complete the retrieval task.