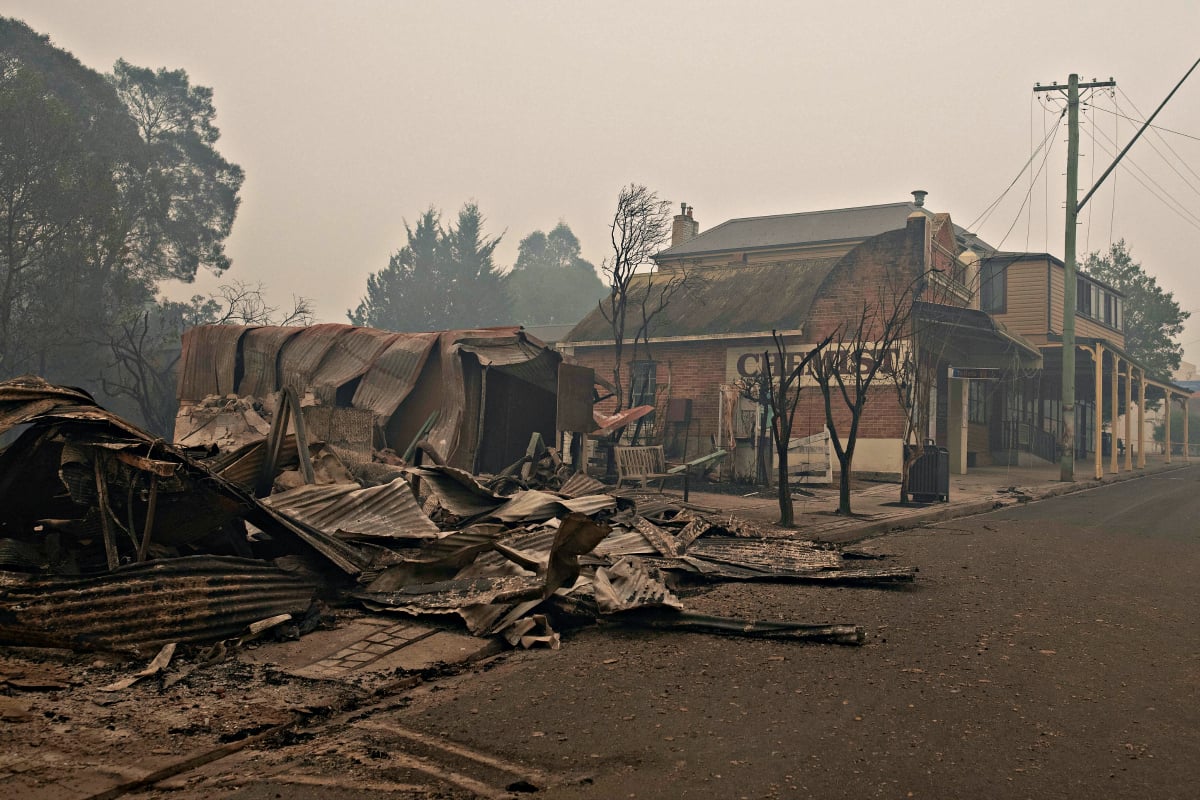 On New Year's Eve, the people in the Victorian coastal town of Mallacoota let up a cheer beneath a glowing sky. But there was no champagne, no novelty glasses worn or streamers thrown by the 4000 people gathered on the beach, and the explosion of colour above their heads was not fireworks.
It was the apocalyptic, red glow of the firefront that had roared toward their homes, driving them to shelter on the beach, before mercifully turning away at the last minute due to a change in the wind.
That is why they cheered. It's also why, as the clock counted down to midnight, many heartbroken Australians wouldn't.
Mallacoota was just one of dozens of communities last night reduced to ash or threatened by a wall of flames in an unprecedented bushfire crisis that has engulfed more than 5 million hectares of Australia's eastern states.
As it stands on Wednesday morning, five people are missing, two more are dead and thousands are cut off in remote communities across NSW and Victoria.
NSW Fire Commissioner Shane Fitzsimmons says it's "one of the worst, if not the worst fire seasons" his state has faced.
"We are absolutely stretched … we have fires burning from the Queensland border all the way down to the Victorian border across the Great Dividing Range," he said.
The current situation.
Multiple fires continue to burn on NSW's southern coast, where two men died trying to defend their home on Tuesday and another man remains unaccounted for.
Before 7am, none of the NSW fires were at emergency warning level, but eight – including the 230,000-hectare Currowan blaze on the south coast and the 64,000ha Clyde Mountain fire ringing Batemans Bay – were at watch and act level.
However, the southerly wind change is expected to reduce the fire risk, despite packing gusts of up to 80 km/h.
Over the border in Victoria, where four people are missing and dozens of homes are expected to have been lost, the Defence Force has been mobilised to evacuate people cut off in remote communities in East Gippsland.