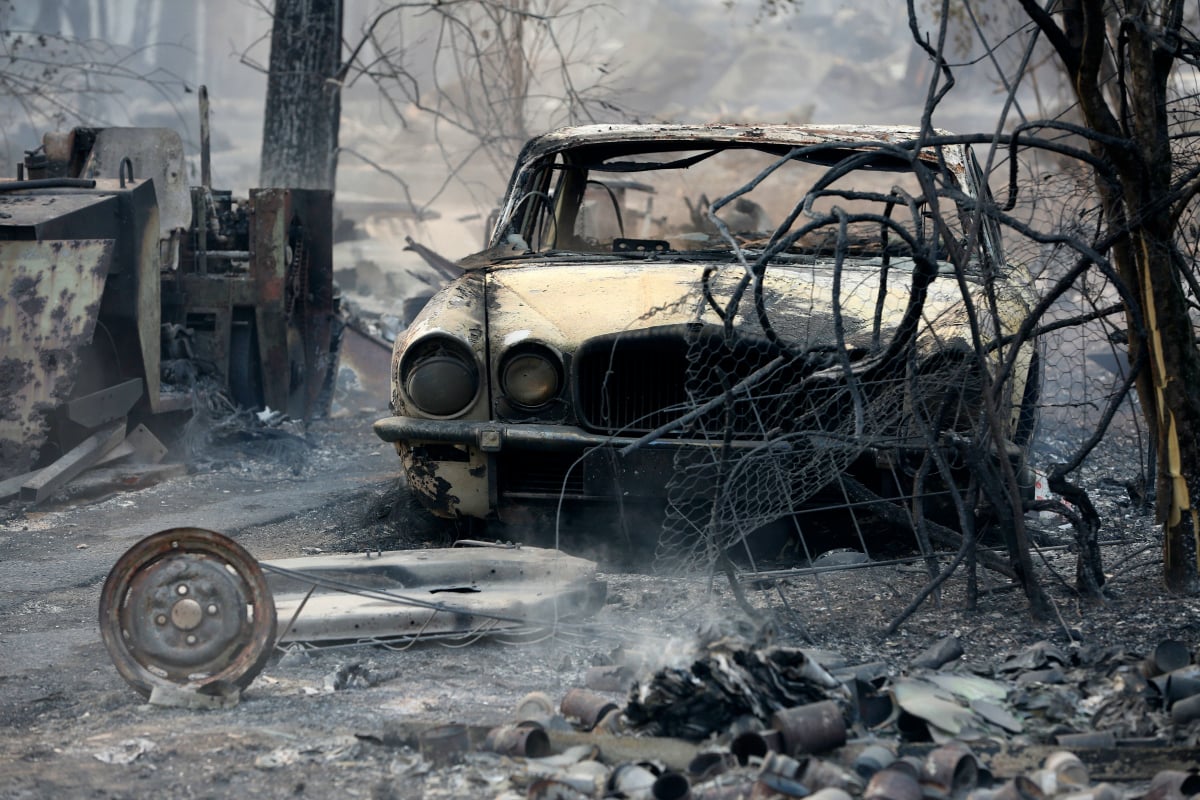 Three people are dead, five people are reported missing, and at least 150 homes have been destroyed as "unprecedented fire conditions" have caused devastation across New South Wales.
A third person was confirmed dead on Saturday night after their body was discovered in a burnt-out home in the town of Johns River, 40 kilometres north of Taree on the mid-north coast. The home belongs to a 63-year-old woman although NSW Police say a post-mortem is required to confirm the deceased's identity.
Rural Fire Service commissioner Shane Fitzsimmons says more fatalities are expected.
"We can't rule out the really grave concerns that there could be more losses or indeed more fatalities as we get through and identify details across these fire grounds," he told reporters in Sydney.
MidCoast Mayor David West, who lives in Brimbin, said that he had never seen anything like the fire in his area.
"I'm looking at a sky that's screaming danger, that's saying 'get out of my way, I'm going to kill you'," he told AAP on Friday night.
"I know that sounds melodramatic but it's not. This is a fire that's devouring everything in its path."
Firefighters are now desperately trying to control devastating bushfires across NSW before a "dangerous day" of weather forecast for Tuesday with the Rural Fire Service warning "lives will be at risk".
Here are some of the most powerful images from the unprecedented fires raging across NSW.