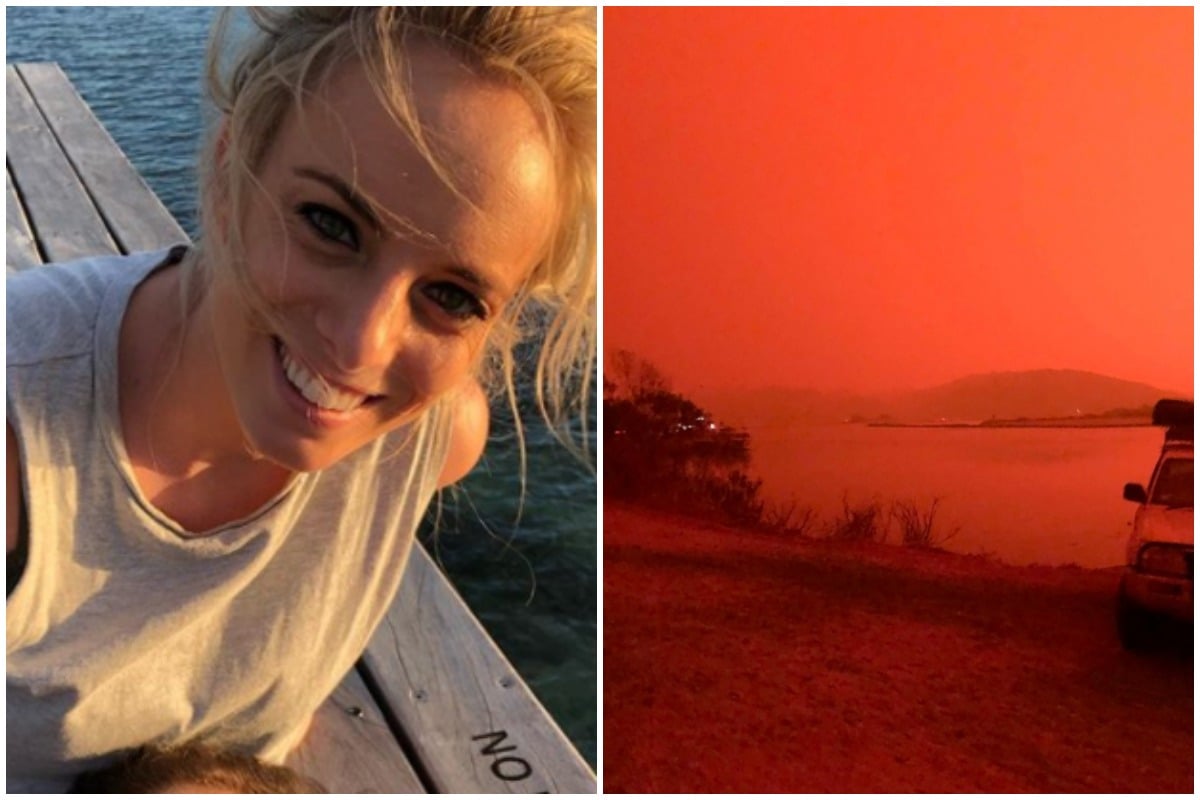 It's just after 10pm in Narooma, a coastal town 350km south of Sydney.
My family and I have had dinner – rice we bought from the IGA in the small window it was open, with cash we were fortunate enough to have on us, and tofu we cooked on the gas-powered barbecue.
There's no power, so when you look outside there's almost total darkness, apart from a few windows lit up by candles provided by emergency services.
There's no mobile phone coverage, so I haven't been able to communicate with my partner or sister for 48 hours. No service and no wifi also means the Fires Near Me app, and all the websites and media to assist in providing crucial information about what we should do, are inaccessible. The only regular updates we have are coming from ABC radio, which I listen to by sitting in my car every few hours. The updates, however, are conflicting – stay where you are is one resounding message, while another is to leave if you can.

Whether we can leave is a question we've been grappling with since 9.30am that morning. At a town briefing, emergency services explained that the only way out of Narooma is to drive South to Cooma. There's no petrol available in or around Narooma, because you need electricity to pump it, and Cooma is the closest place to get fuel. The police don't want anyone to attempt the journey to Cooma without a full tank of petrol.