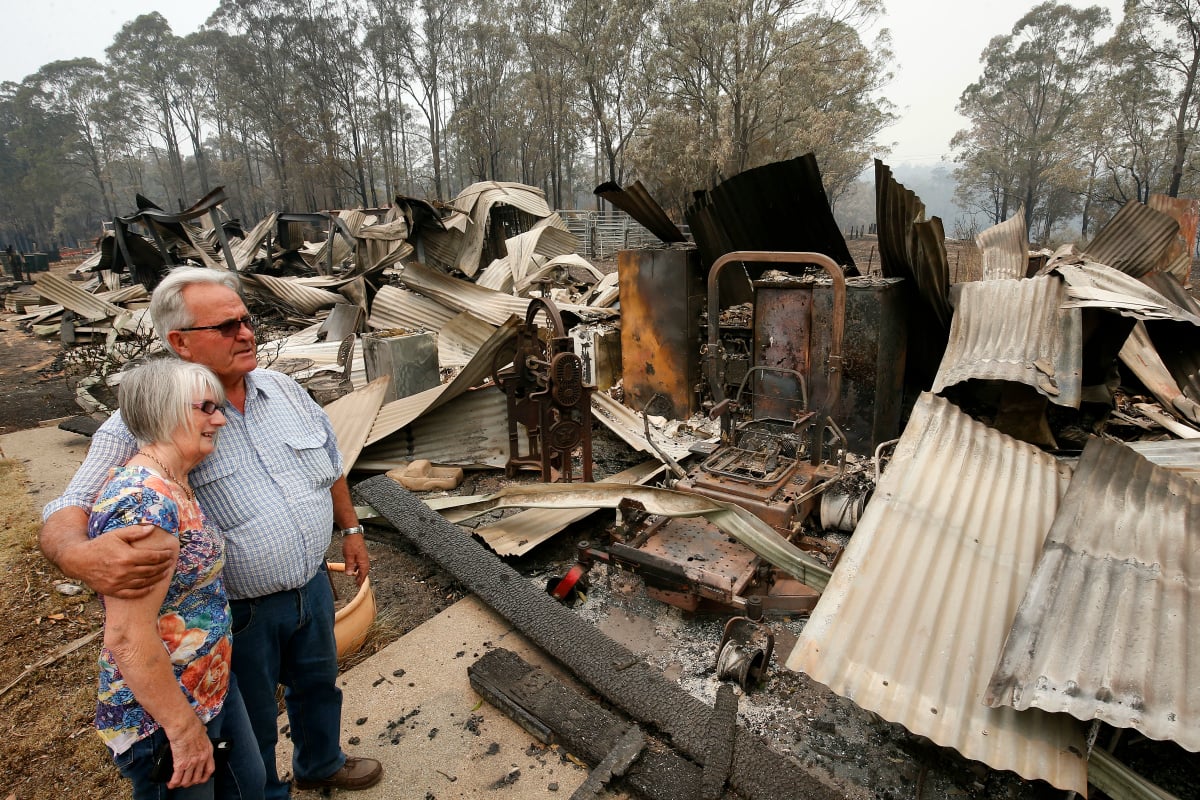 On Monday, NSW Premier Gladys Berejiklian declared a state of emergency in response to the ferocious bushfires that have so far claimed three lives.
The announcement comes after it was reported the Greater Sydney and Great Hunter areas are forecasted to face catastrophic fire conditions on Tuesday.
"Catastrophic conditions are where lives are lost," NSW RFS Commissioner Shane Fitzsimmons explains.
"It's where people die."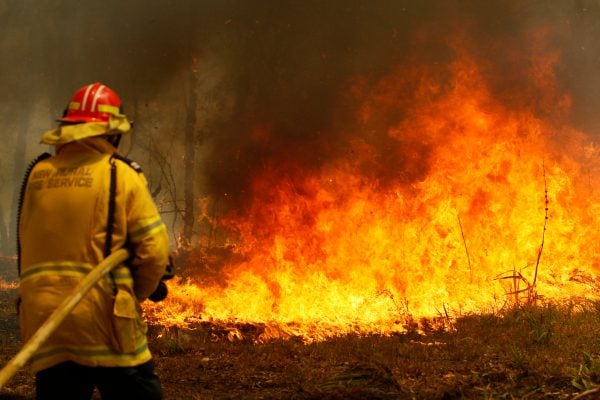 So, for those wanting to help, what exactly can be done?
Here, we have put together a list of four tangible ways you can make a much-needed difference.
Donate to the Australian Red Cross
The Australian Red Cross team work to support bushfire-affected areas and communities. They need donations, so they can provide support as soon as possible when emergency strikes.
Their website says that although donating items is appreciated, money is more helpful for communities recovering from bushfires so that they can make their own choices.
You can donate to the Australian Red Cross Disaster Relief and Recovery here.
Donate to The Salvation Army
The Salvation Army Emergency Services (SAES) is supporting bushfire-affected communities. 12 evacuation centres are currently active across NSW and Queensland.
They explain exactly where your money could go.
$80 "can help to provide household essentials during an emergency."
$125 "can help reach isolated families in an emergency."
$250 "can help provide urgent immediate assistance, like food and shelter."
$1,000 "can go towards ongoing care and support in the aftermath of the emergency."
You can donate to The Salvation Army here.
Help the koalas
As many as 350 koalas have been burnt to death in the Port Macquarie region during the NSW bushfires.
A GoFundMe page has been set up by the Port Macquarie Koala Hospital who are in desperate need of funds to help distribute water stations in the affected fire regions to prevent any further koalas dying from dehydration.