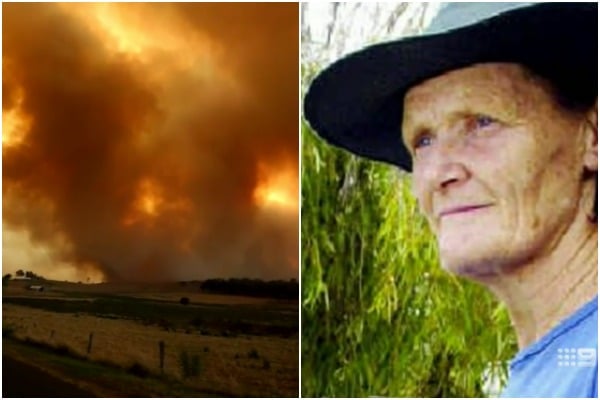 — With AAP.
1. Elderly couple found dead following Coongbar bushfires that destroyed 29 homes.
The remains of two people were found in the burnt-out shell of a house at Devons Creek in Coongbar, 70 kilometres from Casino. #9News https://t.co/xg3qNSwZ3I

— Nine News Sydney (@9NewsSyd) October 10, 2019
An elderly couple have died on their remote rural property when bushfires swept across northern NSW, destroying at least 29 homes and razing businesses, including a timber mill.
The bodies of a 77-year-old man and 68-year-old woman were found in their Coongbar home on Thursday after the Drake fire roared through the region on Tuesday afternoon.
Authorities visited the home on Wednesday night and discovered it had been destroyed but forensic officers only found the remains on Thursday afternoon.
Local Ken Crowther said the couple, Bob Lindsey and Gwen Hyde, was well known by everyone in the small community around 70km south of Casino.
"It'll be fairly devastating for us all," he told Ten News.
The couple reportedly met late in life and married three years ago.
"The circumstances around the unfortunate deaths of these two people will be subject to an extensive investigation," Superintendent Toby Lindsay told reporters in nearby Casino.
Premier Gladys Berejiklian sent her condolences.
"So saddened to hear about the loss of life in the bushfires in northern NSW," she tweeted.
"Our thoughts and prayers are with all of those affected."