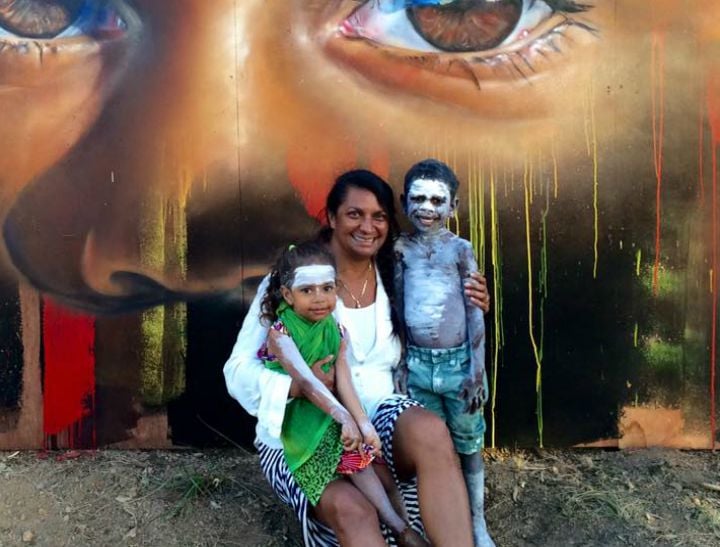 When Senator Nova Peris was subjected to an online racist attack earlier this week, she knew exactly how to respond.
Peris could have ignored the online rant. Peris could have discreetly referred the abuse to Facebook authorities.
But instead, the Norther Territory Senator called out the racism. And she did it by simply posting the racist rant to her own Facebook page and hashtagging it #ItStopsWithMe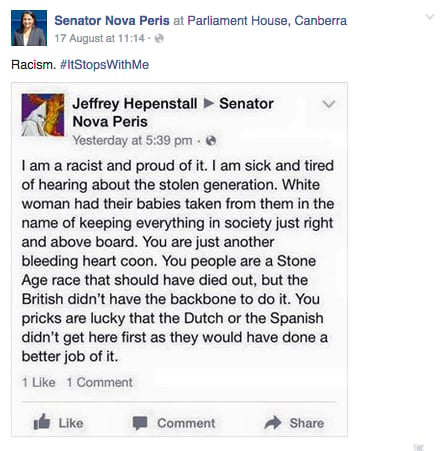 The post has attracted 1200 comments and been shared more than 1600 times in just two days. It has also sparked widespread online discussions about racial prejudice in Australia, in national media outlets and on social media alike.
Senator Peris told Mamamia today that Australians need to acknowledge racism in order to combat it.
"There are racist and bigoted views out there. I felt it was necessary to make that clear to the public and I did so without any hatred or malice. I simply showed it to my followers," Senator Peris told Mamamia..
"I tell people that racism stops with me. Part of that is not standing by and putting up with it, you need to call it out. People need to talk about it. People need to see it. This problem cannot be fixed without first recognising the problem."