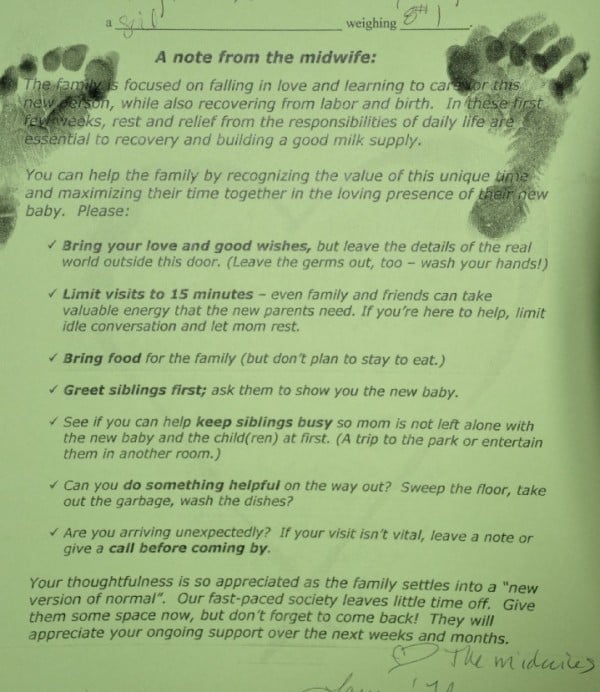 A new mum has shared a brilliant note from a midwife that should become essential reading for parents and non-parents alike, in our opinion.
The mum posted a picture of the note on Imgur earlier this week, with this simple caption, "The midwives asked to put this on the front door after my home birth – good advice for every birth!"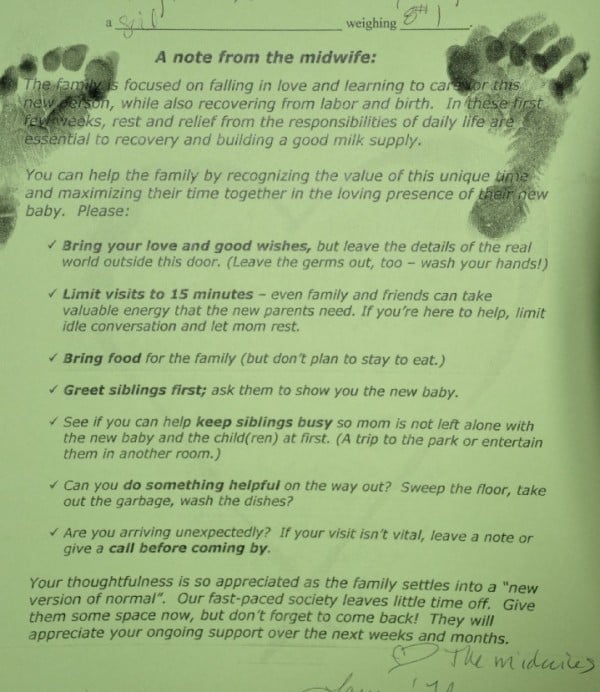 We couldn't agree more - and given that it has already been viewed almost 10,000 times, it seems we're not alone.
The note offers simple, non-nonsense advice for anyone planning on visiting a new baby, from the importance of bringing food to limiting visits to just 15 minutes and always washing your hands.
Our verdict? Perfection.
What advice do you have for others visiting a new baby for the first time?
TAP on the image below and scroll through the gallery to see awesome pregnancy announcements we found...