There's only one way to guarantee your family pet a truly original name: ask a small child to make the decision.
From completely made up words to inanimate objects, kids' naming capabilities tend to stretch far beyond 'Fido' or 'Whiskers'.
Kim Kardashian and Kanye West's daughter North West is no exception.
The celebrity progeny was given an extremely floofy Pomeranian puppy for her fourth birthday recently, and seems to be having a little trouble settling on a name.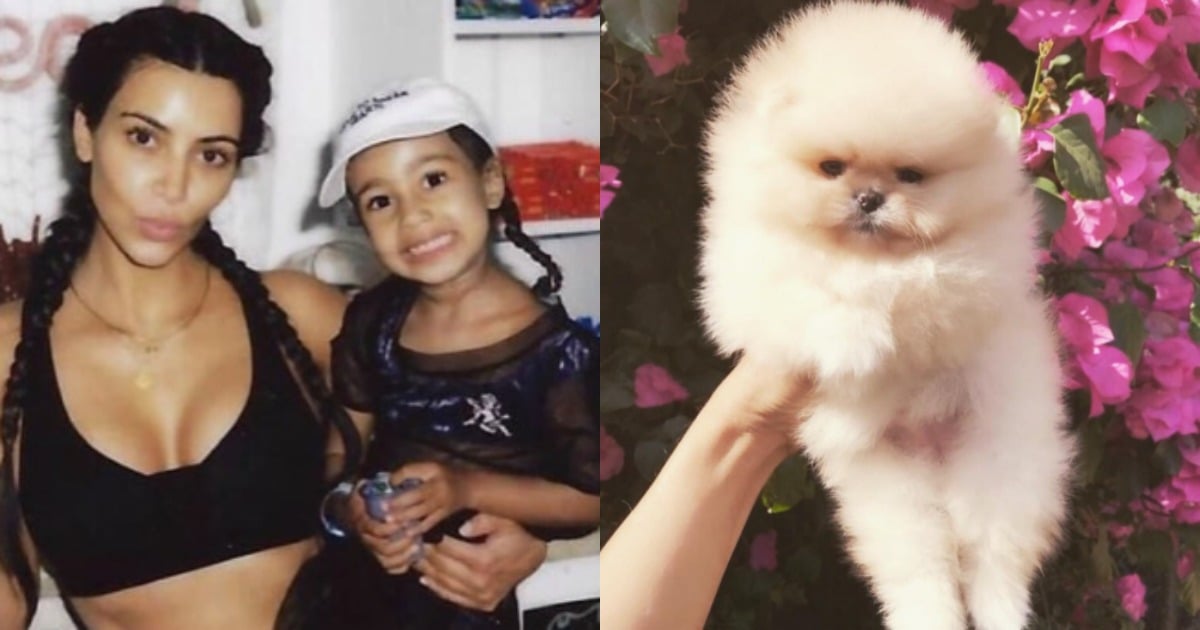 Kim appealed to her 101 million Instagram followers for name suggestions last weekend, but to no avail.
Now it seems North has drawn up a shortlist, which her mum shared on Twitter earlier today.
And, well, they're exactly the kind of hilariously weird names you'd expect a four-year-old to dream up.
OK, so Goldie is pretty classic, and Cutie Pie isn't totally unheard of.
But Peachy Pop? (Not to be confused with Passion Pop, mind.)
...BABY JESUS? This dog is bound for greatness.
Listen: Can you really 'shotgun' a baby name? What about a pet name? Discuss. (Post continues.)