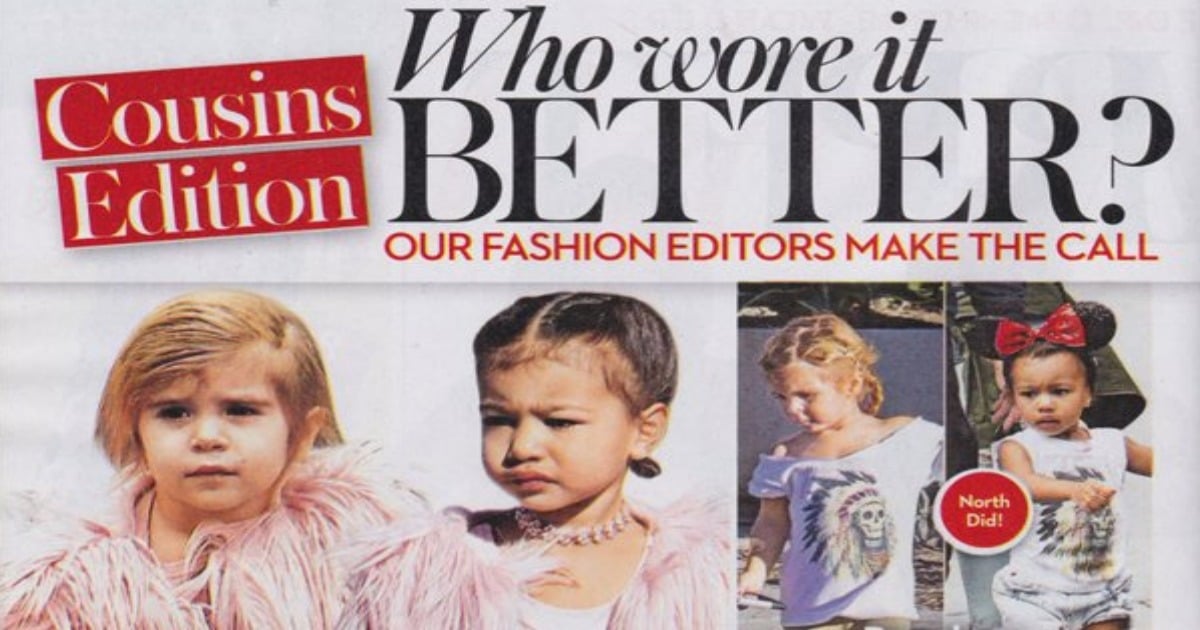 Who wore it best? The sparkly shoe? The feathered coat? The printed tee?
Who looks better, more fashionable, hotter in their metallics?
There's "Frocks and shocks", "Ratings out of ten," and "The best dressed list".
By now, we're used to it aren't we?
This dissection of celebrity bodies is nothing new.
It's certainly yawn-worthy. We see the comparisons in the celebrity pages of our newspapers and in the stacks of glossy magazines. For the most part we move on with a sigh and a harrumph at this outdated 1990's mode of classifying women.
When we have role models like Lena Dunham and Amy Schumer to look up to with their positive body image messages, is it too much to hope rating how females scrub up against each other would be fading out?
Well no, unfortunately it's not going away and now we are seeing the bodies and images being scrutinised and analysed belonging to not just celebrities, but their children – even those as young as two.
In a world where Kardashian saturation is commonplace, an article about North West should be so familiar that it hardly registers, but this one is hard to look past.