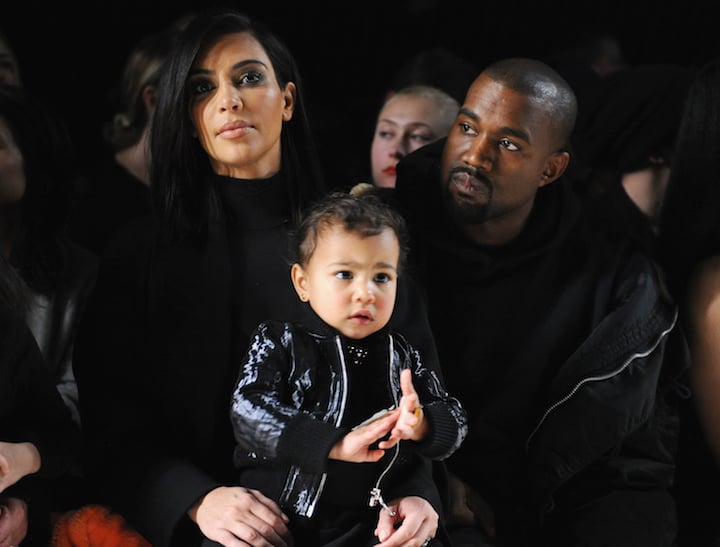 It's the Happiest Place On Earth™… For some people.
After North's Kidchella themed bash last year, the Kardashian-West's are stepping things up a notch this time around– while also stepping on a few thousand children's hearts in the process.
It's been reported by US Weekly that Kim and Kanye are planning to shutdown Disneyland with a private birthday party for the two-year-old on June 15.
While it probably won't be a memorable occasion for North — given that she literally won't be able to remember it — it's sure to be a memorable moment for all the other thousands of kids who won't get to visit the fairytale park that day.
Kudos, you guys. Way to crush the dreams of kids (and adults) who have probably been looking forward to a trip to Disneyland for years only to rock up to the gates to find that the theme park was CLOSED so a celebrity toddler can get her party on.
Not cool, not cool.
Unfortunately they couldn't actually book out Coachella for the party last year… Post continues after gallery. 
North West's Kidchella party.
Other notable celebs who have crushed the hearts of would-be Disneyland attendees include Mariah Carey and Nick Cannon– for whom it was essential to renew their vows in front of a castle — and Miley Cyrus — because it's not a Party in the USA unless it's a party in one of USA's biggest landmarks.
No doubt the Queen of reality TV and her rapper husband were keen to give North a last hurrah before her little brother or sister comes along to steal the spotlight.
The couple announced they are expecting a second child in a teaser for an episode of Keeping Up With The Kardashians.
"It really has been a really long journey for us and we didn't think it was possible. We are so, so grateful and so thankful. We're, like, over the moon," she said at the CFDA fashion awards on Monday night.