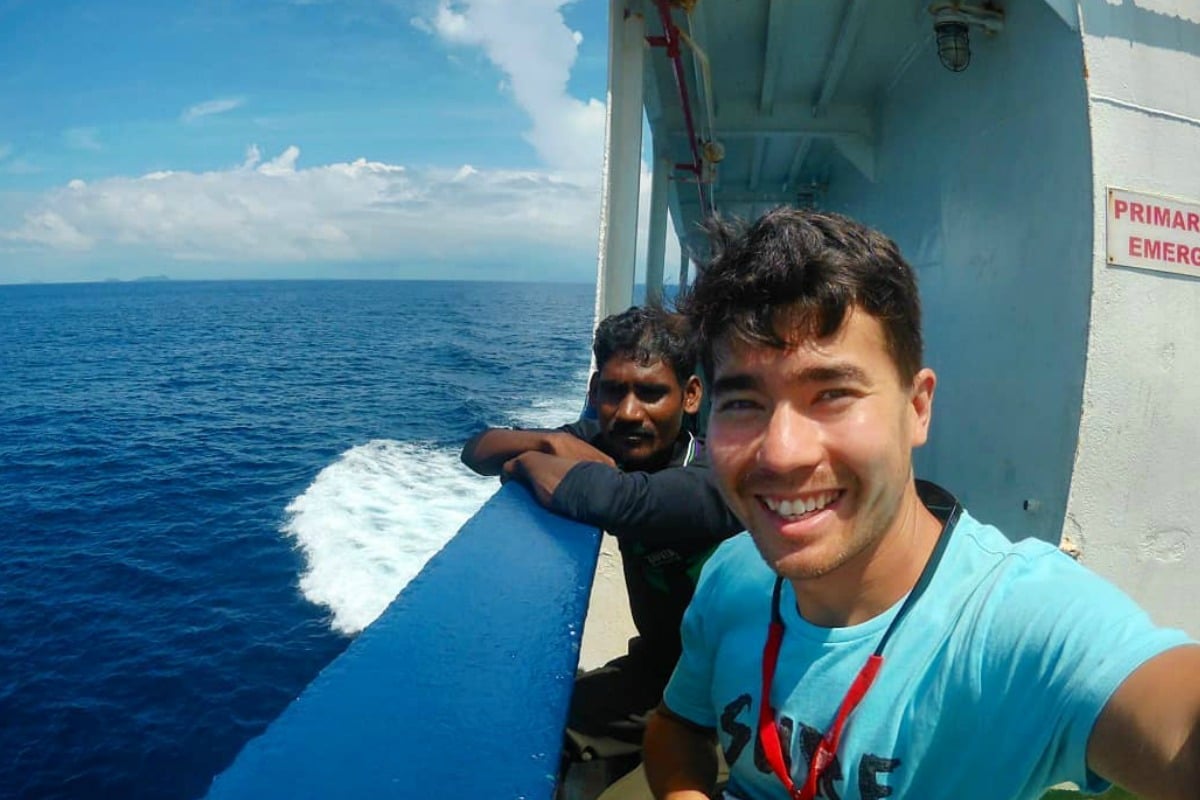 John Chau considered himself to be an adventurer.
The 27-year-old had traveled around the world and prided himself on going off the beaten track.
"I love to explore," he told the Outbound Collective four years ago.
"So whether it's trekking through dense old growth forests near the Chilliwack River [on the US-Canada border], finding a rumoured waterfall in the jungles of the Andamans, or just wandering around a city to get a feel for the vibes, I'm an explorer at heart."
The Alabaman man was fascinated by a remote tribe who have lived in isolation for 60,000 years on North Sentinel Island, one of India's Andaman and Nicobar islands.
According to the BBC, the Sentinelese tribal people have had no contact with other humans and have no immunity to common illnesses such as the flu and measles.
It's believed there are only 50-150 members of the remote tribe left and they are considered to be endangered. They fiercely protect their island from outsiders.
After the 2004 tsunami, a member of the tribe was filmed firing arrows at a helicopter assessing the extent of the damage to the area. In 2006, the tribe killed two Indian fisherman who were illegally poaching turtles and lobsters off the shore of the island.
Contact with the endangered Andaman tribes is illegal and tourists are forbidden from traveling to the remote island.
On November 16, 2018, Chau paid seven Indian fisherman to illegally ferry him to the island. They took the young traveler close enough to the island for him to canoe the rest of the way.
According to the witnesses, as soon as Chau set foot on the island he was shot at with bows and arrows. The tribe members then wrapped a rope around his neck and dragged his body across the sand.
Fearing for their own lives, the fishermen immediately fled the scene. They have since been arrested.
Chau's body was spotted on the beach the next day, but it is yet to be recovered.
On Thursday, Chau's family posted a statement on his Instagram page.
"Words cannot express the sadness we have experienced about this report. He was a beloved son, brother, uncle, and best friend to us," the statement reads.
"To others he was a Christian missionary, a wilderness EMT, an international soccer coach, and a mountaineer. He loved God, life, helping those in need, and had nothing but love for the Sentinelese people.
"We forgive those reportedly responsible for his death. We also ask for the release of those friends he had in the Andaman Islands."
The Andaman and Nicobar Police have registered Chau's death as a murder case, but the Indian legal system does not have jurisdiction over the Sentinelese.
It's believed that Chau's body may harbor diseases the Sentinelese have no immunity to, and could pose a threat to the survival of the tribe.